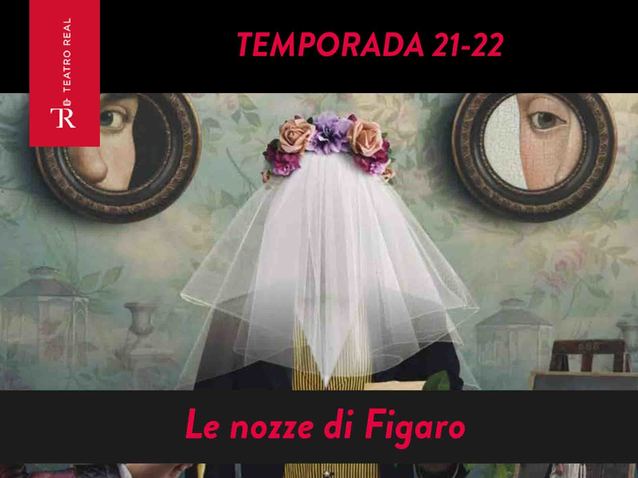 © Copyright all right reserved
Description
New production,
in co-production with the Festival d'Aix-en-Provence where the production was created in 2021 (we reported on it in French).
Note that the site of the Opera indicates Claus Guth as director, unlike the PDF program which clearly announces Lotte de Beer (on 12/28/2021).
More information is available on the official website of the opera house.
Schedule
April 22, 2022 19:30:00
April 24, 2022 18:00:00
April 26, 2022 19:30:00
April 27, 2022 19:30:00
April 28, 2022 19:30:00
April 29, 2022 19:30:00
April 30, 2022 19:30:00
May 02, 2022 19:30:00
May 05, 2022 19:30:00
May 07, 2022 19:30:00
May 10, 2022 19:30:00
May 11, 2022 19:30:00
May 12, 2022 19:30:00
Work's characters list
Director
Conductor
Il Conte d'Almaviva
Il Conte d'Almaviva
La Contessa d'Almaviva
La Contessa d'Almaviva
Figaro
Figaro
Cherubino
Cherubino
Marcellina
Marcellina
Il Dottor Bartolo
Il Dottor Bartolo
Barbarina
Antonio
Susanna
Susanna
Don Basilio
Don Curzio