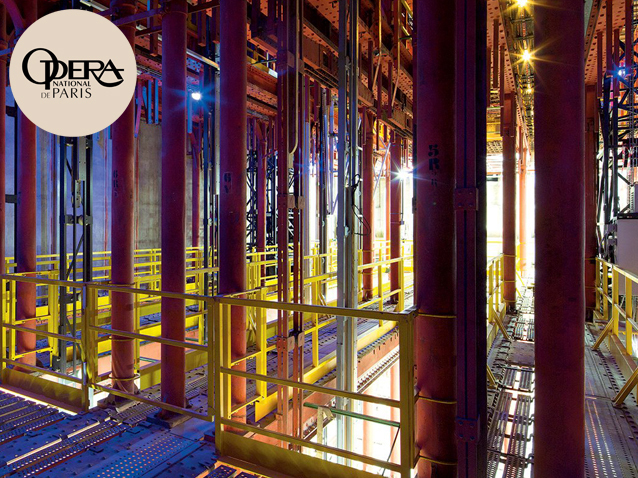 © Opéra national de Paris
Description
New production, by the Grand Théâtre de Genève.
Undoubtedly the most famous opera buffa in the history of music and an eternal source of delight. Rossini composed it in just a few weeks, borrowing the overture and certain airs from his own serious and comic works. All of the remarkable ensembles, however, are original. In the finale of the first act, Rossini combines multiple styles and interlinks duos, trios, quintets and sextets with stupefying virtuosity. Il barbiere di Siviglia was also one of the first operatic triumphs in Europe. The premiere, performed on 20 February 1816 in Rome, was a resounding flop, attended by all of Rossini's enemies. But the opera was quickly revived on 22 February when "The Barber" received rapturous applause.  And indeed, how could Rossini not have encountered this initial resistance? He pitted the old world (through Bartolo and his authoritarianism) against the new world; old opera against modern opera. With its incredible verve and youthful cheer, this was the work that built Rossini's brilliant international reputation. Manuel Garcia, who originally created the role of Figaro, had the work performed at the Théâtre-Italien in Paris in 1819. The opera met with equally huge success in Vienna in 1822, where The Barber" rode roughshod over Weber's Euryanthe and Schubert's Fierrabras, and in New York in 1826, where Garcia travelled with his daughter, Maria Malibran.
With this new production of the ever-popular masterpiece, Italian stage director Damiano Michieletto makes his Paris Opera debut.
More information is available on the operahouse's official website.
Schedule
September 19, 2014 19:30:00
September 23, 2014 19:30:00
September 25, 2014 19:30:00
September 28, 2014 14:30:00
September 29, 2014 19:30:00
October 01, 2014 19:30:00
October 04, 2014 19:30:00
October 14, 2014 19:30:00
October 15, 2014 19:30:00
October 20, 2014 19:30:00
October 23, 2014 19:30:00
October 28, 2014 19:30:00
October 30, 2014 19:30:00
Work's characters list
Conductor
Il Conte d'Almaviva
Il Conte d'Almaviva
Figaro
Figaro
Il Dottor Bartolo
Il Dottor Bartolo
Basilio
Basilio
Berta
Rosina
Rosina
Fiorello