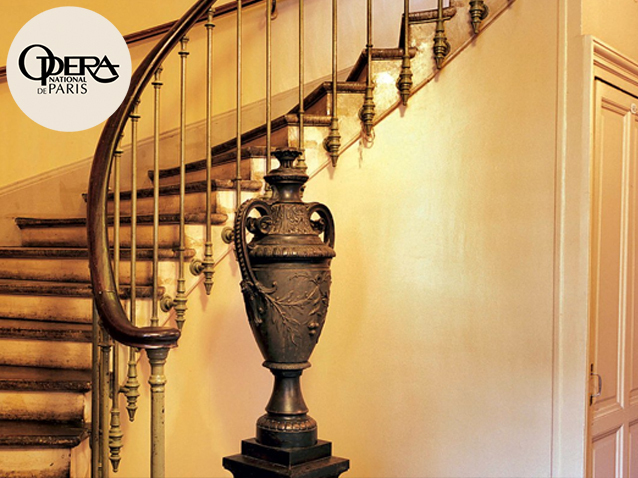 © Opéra National de Paris
Description
"Poor Mariette Duplessis is dead... the first woman I ever loved, and now she's in goodness knows which cemetery, abandoned to the maggots of the sepulchre! It's as she said to me fifteen months ago: "I won't live: I'm a strange girl and I won't be able to keep living a life I don't know how to lead and that I don't know how to bear either. Take me, lead me wherever you want; I won't bother you, I sleep all day. In the evening, you'll let me go to the theatre and at night you'll do with me as you wish!" I've never told you of the singular attachment I felt for that charming creature. And now she's dead... And I don't know what strange old elegy echoes in my heart at her memory."
Thus spoke Franz Liszt of Marie d'Agoult, the unforgettable ghost of the woman who would become the Dame aux camélias. After Dumas fils, it was Verdi who would give her immortality in his remarkable masterpiece, one of the repertoire's most striking portraits of a woman, at once cruel and sublime.
More information is available on the operahouse's official website.
Schedule
September 08, 2014 19:30:00
September 10, 2014 19:30:00
September 12, 2014 19:30:00
September 14, 2014 14:30:00
September 17, 2014 19:30:00
September 21, 2014 14:30:00
September 24, 2014 19:30:00
September 26, 2014 19:30:00
September 30, 2014 19:30:00
October 03, 2014 19:30:00
October 05, 2014 14:30:00
October 07, 2014 19:30:00
Work's characters list
Director
Conductor
Conductor
Violetta Valéry
Violetta Valéry
Alfredo Germont
Alfredo Germont
Flora Bervoix
Baron Douphol
Giorgio Germont
Giorgio Germont
Annina
Gaston
Marquis d'Obigny
Dr. Grenvil