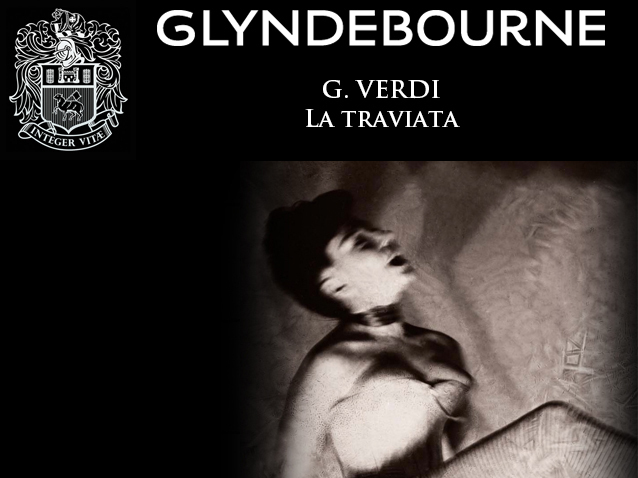 © Glyndebourne Festival
Description
New production
'For Venice I'm doing La dame aux camélias, which will probably be called La traviata. A subject for our own age,' wrote Giuseppe Verdi in January 1853. A year earlier, he had been in Paris for the premiere run of Alexandre Dumas fils' play, a fictionalised fantasia on the author's turbulent affair with the Parisian courtesan Marie Duplessis, who had died of tuberculosis, aged 23.
During the 1850s, Verdi found himself increasingly drawn to stories of complex, ambiguous outsiders who challenge the limits of society. La traviata continues a series of intimate, personal 'domestic' operas by Verdi, including Luisa Miller, Stiffelio and Rigoletto.
In La traviata, we hear Verdi's music naturally evolving to accommodate the growing realism of his characters and settings. While remaining true to his bel canto roots, Verdi creates music which bends, stretches and grows with Violetta, a heroine of unprecedented depth and dimension who runs the gamut from glittering coloratura to melting lyricism to dramatic declamation. In their Glyndebourne debut, Russian soprano Venera Gimadieva portrays this iconic role, opposite American tenor Michael Fabiano as Alfredo.
The late Verdi scholar Julian Budden described La traviata as, 'essentially a myth, none the less universal for being modern … and having had its roots in personal experience.' For this new production, director Tom Cairns returns to create a world that melds the archetypal and the modern, and the great Verdian Sir Mark Elder conducts the London Philharmonic Orchestra.
More information is available on the operahouse's official website.
Schedule
July 17, 2014 17:50:00
July 20, 2014 16:35:00
July 24, 2014 17:50:00
July 27, 2014 16:35:00
July 30, 2014 17:50:00
August 02, 2014 17:50:00
August 05, 2014 17:50:00
August 08, 2014 17:50:00
August 10, 2014 16:35:00
August 13, 2014 17:50:00
August 16, 2014 17:50:00
August 20, 2014 17:50:00
August 23, 2014 17:50:00
Work's characters list
Conductor
Conductor
Violetta Valéry
Alfredo Germont
Giorgio Germont
Dr. Grenvil