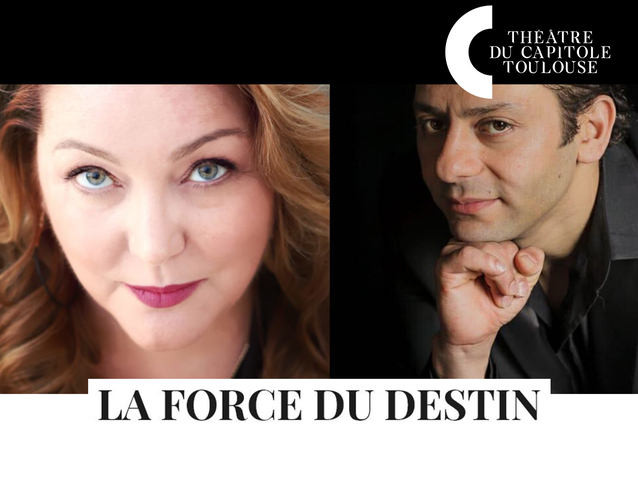 © DR
Description
Due to the health context, La Forza del destino will be presented in a concert version. Crowd scenes are impossible to stage for the moment and the Capitol Choir will therefore be distributed over the entire set according to the rules of distancing. Nevertheless, this masterpiece by Verdi will always remain spectacular, with some of the finest pages written by the composer.
May 25 and 28, June 1 and 3 6.30 p.m. - short version of 1h45 without intermission
May 23 and 30 3 p.m. - full version 3:10
More information is available on the official website of the opera house.
Schedule
May 23, 2021 15:00:00
May 25, 2021 18:30:00
May 28, 2021 18:30:00
May 30, 2021 15:00:00
June 01, 2021 18:30:00
June 03, 2021 18:30:00
Work's characters list
Director
Conductor
Marchese di Calatrava
Donna Leonora
Don Carlo di Vargas
Don Alvaro
Preziosilla
Padre Guardiano
Fra Melitone
Curra
Un alcalde / Le Maire
Mastro Trabuco
Un Chirurgo