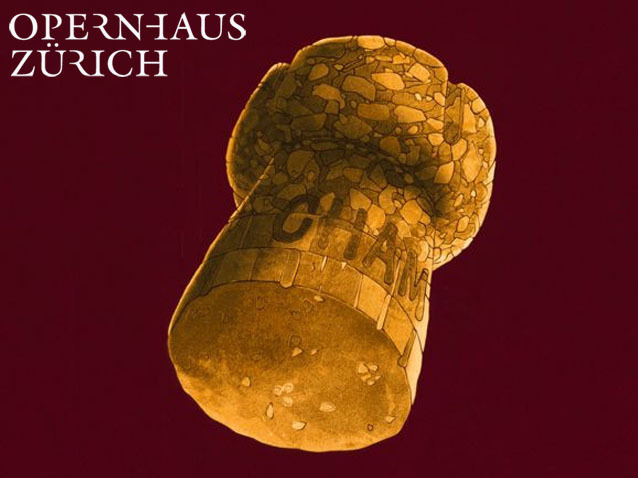 © Copyright all right reserved
Description
New production
Christmas Eve. The penniless artists Rodolfo and Marcello are sitting in their bitterly cold garret. Their friends Colline and Schaunard drop by. The bohemians decide to celebrate at least Christmas Eve out in their quartier. Only Rodolfo wants to finish writing an article. When he is alone, someone knocks at the door. His neighbour asks him to relight her candle. When she loses the key to her apartment in the process and is forced to stay, one of the most heart-rending romances in operatic history begins. Love blossoms between Mimì and Rodolfo as if tomorrow could already be too late. All too soon, the fear that their happiness could be short-lived is confirmed…
The tension between the greatest happiness and the certainty that it will come to an end makes Puccini's La bohème one of the most effective works for the operatic stage. By contrast with the prevailing attitudes of the mid-19th century, even the work by Henri Murger on which the opera is based was not interested in portraying a political bohemian movement. Instead, Murger's aim was to capture the irretrievable period of youth – «la jeunesse qui n'a qu'un temps». In his composition, with which he finally achieved his breakthrough, Giacomo Puccini succeeded in interpreting Murger's scenes as an effective theatrical plot, while retaining this «charmingly terrible» story's mixture of humour and pathos.
The Norwegian Ole Anders Tandberg is one of Scandinavia's most widely recognised directors and likes to approach operatic themes from his own Nordic understanding of culture. La bohème is his first production for Zurich Opera House. Giampaolo Bisanti will be at the rostrum of the Philharmonia Zurich, and American highflier Michael Fabiano will début in Zurich as Rodolfo.
More information is available on the opera house's official website.
Schedule
November 01, 2015 19:00:00
November 05, 2015 19:30:00
November 08, 2015 20:00:00
November 11, 2015 19:00:00
November 15, 2015 14:00:00
November 17, 2015 19:30:00
November 20, 2015 19:00:00
November 25, 2015 20:00:00
November 28, 2015 19:00:00
December 01, 2015 19:00:00
December 04, 2015 19:30:00
December 08, 2015 19:00:00
Work's characters list
Conductor
Rodolfo
Rodolfo
Mimi
Marcello
Schaunard
Colline
Benoit
Alcindoro
Musetta