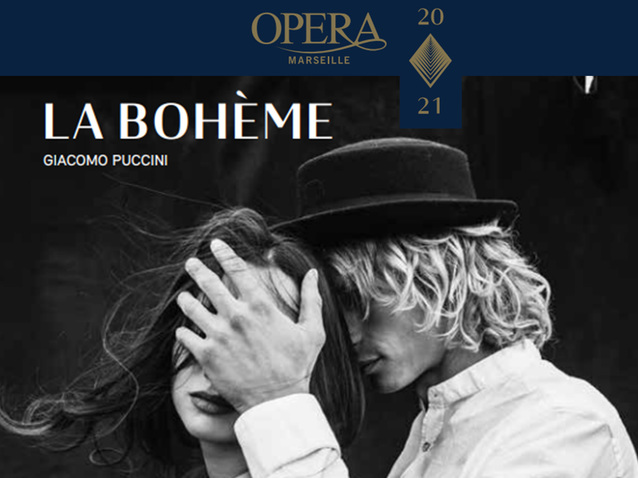 Description
Co-production Teatro Comunale Luciano Pavarotti di Modena / Teatro Municipale di Piacenza / Teatro Giovanni Battista Pergolesi di Jes.
Following the difficulties linked to the Covid-19 pandemic, Leo Nucci was forced to withdraw from directing and was replaced by Louis Désiré.
More information is available on the official website of the opera house.
Schedule
December 20, 2020 14:30:00
December 23, 2020 20:00:00
December 27, 2020 14:30:00
December 29, 2020 20:00:00
December 31, 2020 20:00:00
January 02, 2021 20:00:00
Work's characters list
Director
Conductor
Rodolfo
Mimi
Marcello
Schaunard
Colline
Benoit
Alcindoro
Musetta