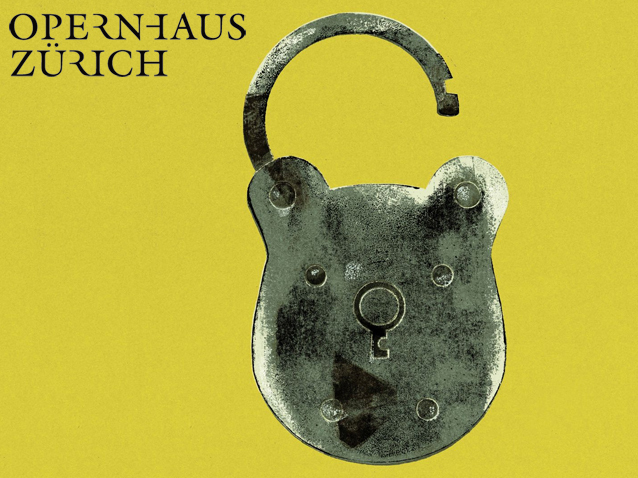 © Opernhaus Zürich
General Information
Production title:

Juliette - Opernhaus Zürich (2015)

Creation date:

14/02/2015

Work - Composer:

Julietta

-

Bohuslav Martinů

Opera house:Opernhaus Zürich.
Description
New production
Michel, a bookseller from Paris, saw an enchanting young woman in a small French port town three years ago. Since then, the memory of this young woman and the song that she sang at the time have pursued Michel into his dreams, and his longing now drives him back to the little town, where he wants to find the young woman – Juliette. However, the little town has mysteriously changed; the people who live there have lost their memory, and there is no way back for Michel, because the train station where he arrived no longer exists. On his search for Juliette, Michel increasingly loses himself in a surreal yet fascinating dream world without a past, and all the things that until recently had seemed certain and reliable begin to dissolve.
"All that is real seems to be fictitious, and all that is fictitious assumes the form of reality… Longing and searching are the actual theme of the opera," writes Bohuslav Martinů in the preface to Juliette. It was extremely productive for the composer to meet the French surrealists, who dedicated themselves to exploring dreams and the subconscious in Paris in the years around 1930. Martinů was particularly fascinated by the play entitled Juliette ou la clé des songes by Georges Neveux, which was premièred in Paris before a protesting audience in 1930. Martinů transformed it into an opera so convincingly that Neveux even announced that his play had found its definitive form only thanks to Martinů's atmospherically intense, impressionistically shimmering music. In our new production, Annette Dasch will embody the unattainable, dream-like figure of Juliette, and the young Canadian tenor Joseph Kaiser will début at Zurich Opera House as Michel. Andreas Homoki directs and Fabio Luisi conducts Martinů's rarely performed Juliette.
More information is available on the operahouse's official website.
Schedule
February 14, 2015 19:00:00
February 17, 2015 20:00:00
February 19, 2015 19:00:00
February 22, 2015 14:00:00
February 24, 2015 19:00:00
February 27, 2015 20:00:00
March 04, 2015 19:00:00
Casting
Andreas Winkler
Andreas Winkler
Alex Lawrence
Alex Lawrence
Alex Lawrence
Lin Shi
Andreas Winkler
Lin Shi
Work's characters list
Director
Conductor
Juliette
Michel
Le Commissaire
Le Facteur
L'Employé
L'Homme au casque
Le Marchand de souvenirs
Le Petit Vieux
Le Bagnard
Le Mendiant
Le Petit Arabe
Le Premier Monsieur
Le Chasseur
Le Deuxième Monsieur
Le Troisième Monsieur
Le Jeune Matelot
Le Père la Jeunesse
Le Vieil Arabe
Le Vieux Matelot
La Marchande de poissons
La Petite Vieille
La Marchande d'oiseaux
La Chiromancienne