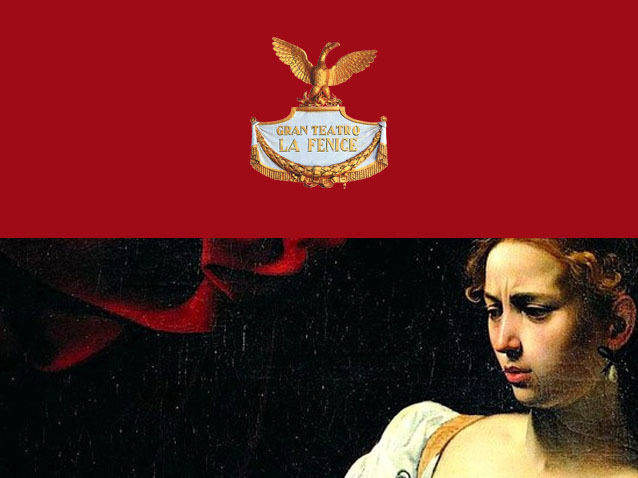 General Information
Production title:

Juditha Triumphans - Teatro La Fenice (2015)

Creation date:

25/06/2015

Work - Composer:

Juditha Triumphans

-

Antonio Vivaldi
Opera house:Teatro La Fenice.
Description
New production
The biblical story of Judith, who seduces and beheads the invader Holofernes was used by Antonio Vivaldi as an allegory to celebrate the Venetian victory of the Turks on August 1716, two months after strenuously defending the island of Corfu. In fact, in November of that very year, Vivaldi proposed the "sacred military" oratorio Juditha triumphans in the Pietà Hospice where he had been working since 1703. This oratorio is the only extant one of the four that Vivaldi composed and it contains pages of outstanding beauty, such as the one on which Vagaus, Holofernes' servant discovers his master's death; for Michael Talbot, an illustrious scholar of Vivaldi, this is "the most beautiful scene of all Vivaldi's music".
Synopsis
The Assyrian king Nebuchadrezzar sends an army against Israel to demand overdue tributes. Under the leadership of the general Holofernes, the Assyrians lay siege to the town of Bethulia and are about to conquer it. The young Jewish widow Judith goes to him to implore mercy. He falls in love with her and she indulges him. After a rich banquet and having drunk much wine, Holofernes falls asleep. Judith beheads him, flees the enemy camp, and returns victorious to Bethulia.
More information is available on the opera house's official website.
Schedule
June 25, 2015 19:00:00
June 27, 2015 15:30:00
June 30, 2015 19:00:00
July 03, 2015 19:00:00
July 05, 2015 17:00:00
Work's characters list
Director
Conductor
Juditha
Vagaus
Holofernes
Abra