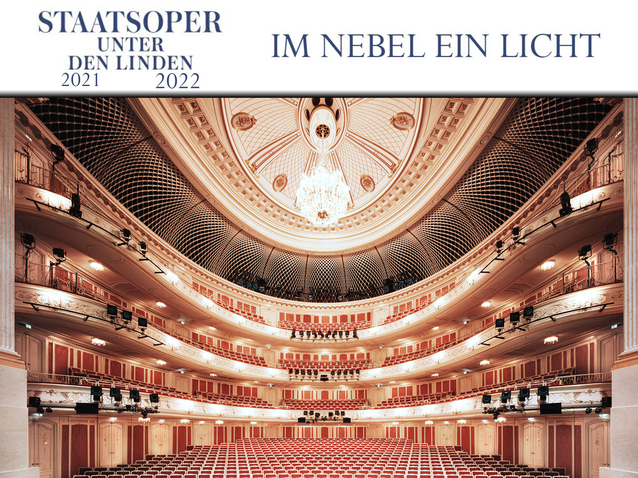 © DR
General Information
Production title:

Im Nebel ein Licht - Staatsoper Unter den Linden Berlin (2022)

Creation date:

15/01/2022

Work - Composer:

Récital

-

Compositeurs divers

Opera house:Staatsoper Unter den Linden Berlin.
Description
With his music Leoš Janáček has penetrated into the depths of human expression, a whole world reveals itself in the sounds of his vocal and instrumental works. Truly tracing "big issues" is also the business of Botho Strauss, who in his literary works is on the trail of the secrets of life. Selected texts as well as Janáček's songs and chamber music give this evening, staged by Jürgen Flimm, shape and structure, somewhere between drama and musical theater.
More information is available on the official website of the opera house.
Schedule
January 15, 2022 19:30:00
January 17, 2022 19:30:00
January 19, 2022 19:30:00
January 21, 2022 19:30:00
January 23, 2022 19:30:00
January 25, 2022 19:30:00
Casting
Martina Gedeck
Meike Droste
Work's characters list
Director
Conductor
Interprète
Interprète
Baryton
Mezzo-soprano