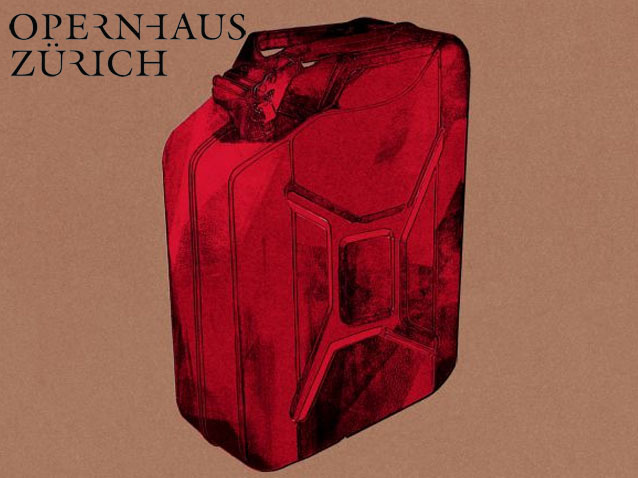 Description
New production
For once, the Hôtel du Lys-d'Or spa in the French provinces is hosting personalities from all over Europe. All have the same destination: Reims, in order to attend the coronation of Charles X. However, all means of transport, in other words the horses, have suddenly been hired. And so one accepts one's fate, stays on – and for the time being celebrates oneself. The party includes Corinna (a famous Roman improvisation artist), the Marchesa Melibea (a Polish native and the widow of an Italian general who died on their wedding day during an enemy attack), the Contessa di Folleville (who suffers the cruellest fate in an opera imaginable – her luggage has disappeared), Madama Cortese (the yodelling owner of the hotel), Cavalier Belfiore (dauntless French philanderer), the Russian General Conte di Libenskof (jealously in love with the Marchesa Melibea), Don Profondo (collector of antiquities and member of several academies), and Barone di Trombonok (a musical fanatic and manager of the travel funds) –
in other words, figures whom director Christoph Marthaler himself could have dreamed up.
However, they in fact come from Gioachino Rossini's Il viaggio a Reims. His last opera written in Italian, premièred on the occasion of the coronation of Charles X in 1825, marked the beginning of his career in Paris. Despite its great success, Rossini soon withdrew the work. Only thirty years ago was this gem of opera buffa, which requires no fewer than 13 vocal stars, brought back to life in Pesaro. Our cast of singers, ranging from Julie Fuchs to Rosa Feola and Javier Camarena, echoes the royal occasion, with the only 30-year-old shooting star Daniele Rustioni at the rostrum.
More information is available on the opera house's official website.
Schedule
December 06, 2015 19:00:00
December 11, 2015 19:00:00
December 13, 2015 14:00:00
December 16, 2015 19:00:00
December 18, 2015 19:00:00
December 23, 2015 19:00:00
December 27, 2015 20:00:00
January 01, 2016 20:00:00
January 03, 2016 20:00:00
January 05, 2016 20:00:00
January 07, 2016 19:00:00
January 09, 2016 19:00:00
Work's characters list
Director
Conductor
Corinna
La Marchesa Melibea
La Contessa di Folleville
Madama Cortese
Il Cavaliere Belfiore
Il Conte di Libenskof
Lord Sidney
Don Profondo
Il Barone di Trombonok
Don Alvaro
Don Prudenzio
Don Luigino
Maddalena
Modestina
Delia
Zefirino
Antonio
Gelsomino