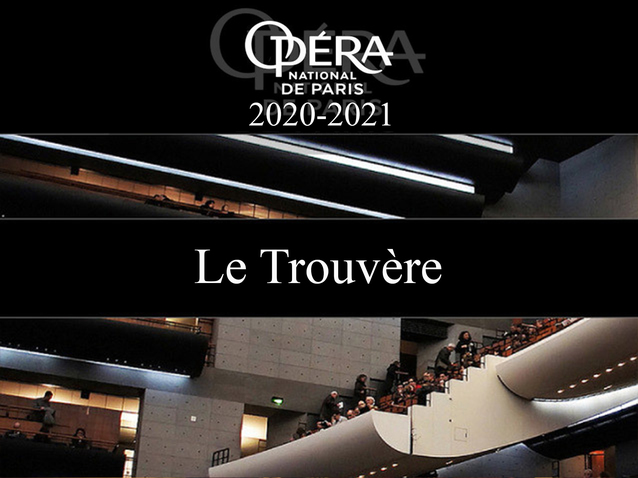 © Copyright all right reserved
Description
Revival of the production already played in 2018 (read our french column).
Following the measures adopted by the government as part of the fight against the spread of the coronavirus, the opera had to cancel all stage performances of this production, and is studying the possibility of performances in concert from mid-February.
More information is available on the official website of the opera house.
Schedule
January 21, 2021 19:30:00
January 24, 2021 14:30:00
January 27, 2021 19:30:00
January 30, 2021 19:30:00
February 02, 2021 19:30:00
February 07, 2021 14:30:00
February 10, 2021 19:30:00
February 14, 2021 14:30:00
February 17, 2021 19:30:00
February 20, 2021 19:30:00
February 23, 2021 19:30:00
February 26, 2021 19:30:00
March 03, 2021 19:30:00
Work's characters list
Director
Conductor
Un messo
Il conte di Luna
Il conte di Luna
Ruiz
Un vecchio zingaro
Leonora
Leonora
Azucena
Ines
Manrico
Manrico
Ferrando