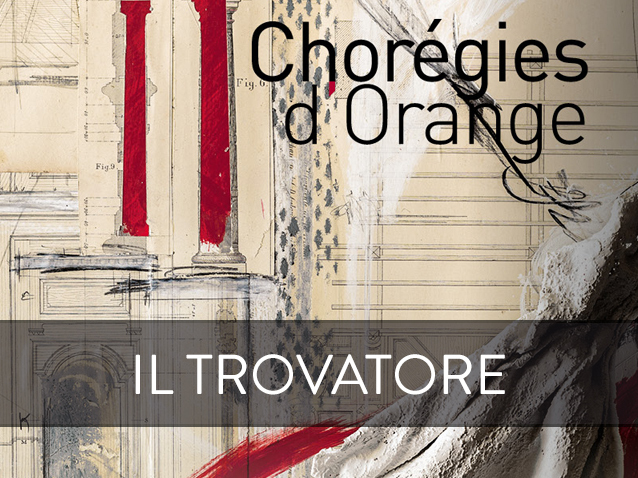 © Copyright all right reserved
Description
Il trovatore, with Rigoletto and La traviata, is part the famous trilogy which Verdi composed at the beginning of the second half of the 19th century, and that was to definitively establish his reputation as the greatest living Italian composer (Bellini had died in 1835, Donizetti in 1848, and Rossini had given up composing operas).
While Rigoletto and La traviata were created in 1851 and 1853 at the Fenice in Venice, Il trovatore was first played at the Teatro Apollo in Rome. The opera has its roots in a Spanish drama by Antonio Garcia Guttiérez, El trovador, which was a resounding success in Madrid in 1836. The task of adapting it for the opera was given by Verdi to Salvador Cammarano—task being the proper word, for Guttiérez's work is of unbridled Romanticism and infinite complexity, and it has to be admitted that, in spite of his talent, Cammarano's libretto remains among the most incredible that can be. It pits against each other in the 15th century in the surroundings of Saragossa Count di Luna, in love with Leonora, herself in love with the mysterious troubadour Manrico, who comes to sing under her window, and who is none other than one of the leaders of the then rampant uprising. Manrico is also said to the son of the Gipsy Azucena, herself haunted by the horrible death of her mother, burnt alive because she had been suspected of having once cast a spell on Count di Luna's little brother.
Arturo Toscanini put if forward that a successful performance of Il trovatore "just" required the world's four greatest singers—and he was forgetting one! Indeed this flamboyant opera requires exceptional singers, two female and three male, to perform the last bel canto arias that Verdi wrote, his style thereafter taking other paths: the opera is a series of dazzling arias, duets, trios and ensembles.
The Orchestre National de France and the choirs of the Operas of Grand Avignon, Nice and Toulon will be conducted by Bertrand de Billy, while the production has been entrusted to old hands of the Chorégies: Charles Roubaud for direction, Dominique Lebourges for stage design, Katia Duflot for costumes and Jacques Rouveyrollis for lighting. The cast includes some of the singers who are the most sought after in the world of opera, among whom soprano Hui He, contralto Marie-Nicole Lemieux, but also tenor Roberto Alagna, back at the Chorégies after his magnificent performance as Otello last year, not to forget baritone George Petean. Both he and Hui He will be making their first appearance on the stage of Orange's Roman theatre.

More information is available on the festival's official website.
Schedule
August 01, 2015 21:30:00
August 04, 2015 21:30:00
Work's characters list
Director
Conductor
Il conte di Luna
Ruiz
Un vecchio zingaro
Leonora
Azucena
Ines
Manrico
Ferrando