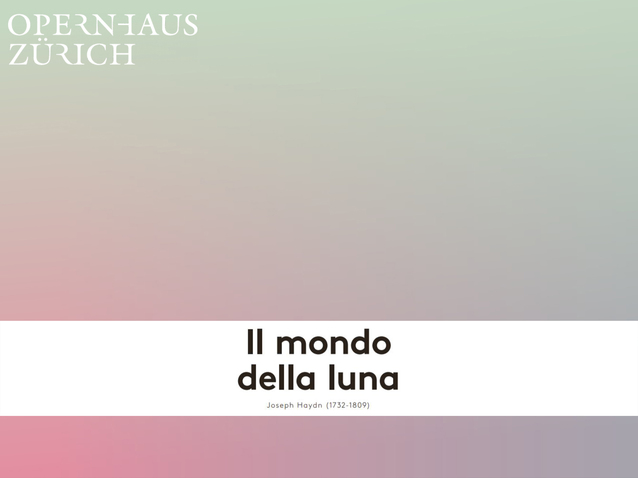 © DR
General Information
Production title:

Il mondo della luna - Opernhaus Zürich (2020)

Creation date:

30/04/2020

Work - Composer:

Il mondo della luna

-

Joseph Haydn
Opera house:Opernhaus Zürich.
Description
New production.
More information is available on the official website of the opera house.
Following the measures adopted by the government as part of the fight against the spread of the coronavirus, the opera had to postpone this production to next season.
Schedule
April 30, 2020 19:30:00
May 02, 2020 19:30:00
May 06, 2020 19:30:00
May 08, 2020 19:30:00
May 10, 2020 14:30:00
Work's characters list
Director
Conductor
Bonafede
Clarice
Flaminia
Lisetta
Ecclitico
Ernesto
Cecco