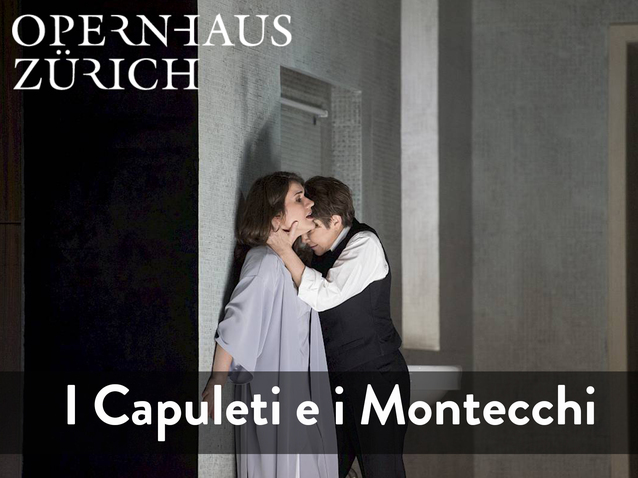 © DR
Description
Revival of the production created in 2015, which we were able to watch in streaming in February 2021 (read our French column).
In his highly acclaimed production, director Christof Loy dives deep into darkest corners of his characters' souls. He updates the action from 13th-century Verona to Italy in the 1950s, reshaping this tragic family feud into a nail-biting mafia thriller. Italian soprano Rosa Feola, no stranger to Zurich's audiences, will take on the demanding role of Giulietta for the first time. Bellini's creative output coincided with the end of the age of the castrato, which led to the role of Romeo originally being sung by a woman – in this production, that means a reunion with mezzo-soprano Anna Stéphany. Appearing as Romeo's antagonist Tebaldo is newcomer Omer Kobiljak. Conductor Fabio Biondi, who got his start as an early music specialist, gives his long-awaited debut at the Opernhaus.
More information is available on the official website of the opera house.
Schedule
September 19, 2021 13:00:00
September 21, 2021 19:00:00
September 25, 2021 19:30:00
October 05, 2021 19:00:00
October 10, 2021 13:00:00
Work's characters list
Director
Conductor
Romeo
Tebaldo
Capellio
Lorenzo
Giulietta