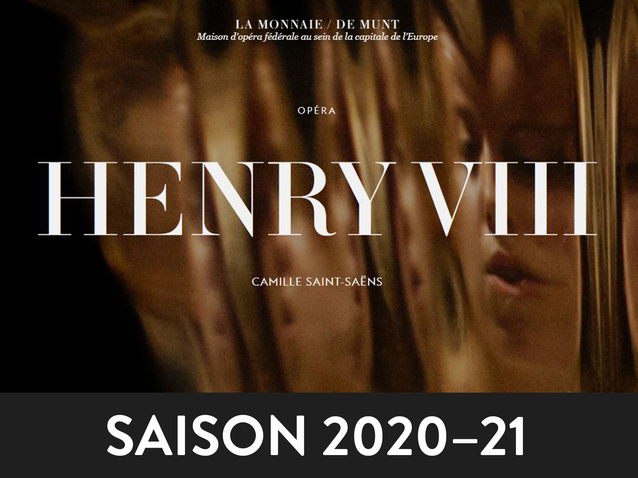 Description
New production.
Rediscovery of a rare work by Camille Saint-Saëns.
"La Monnaie brings its cycle devoted to the Tudor monarchs to a close with Henry VIII, a disgracefully neglected opera by Camille Saint-Saëns. This final homage to grand opéra presents the notorious English king at the moment when he seeks to have his marriage to Catherine of Aragon annulled so he can marry Anne Boleyn – and is even willing to challenge the authority of the pope in order to get his way."
More information is available on the official website of the Theater.
Schedule
April 27, 2021 19:30:00
April 29, 2021 19:30:00
May 02, 2021 15:00:00
May 04, 2021 19:30:00
May 06, 2021 19:30:00
May 08, 2021 19:30:00
May 11, 2021 19:30:00
May 14, 2021 19:30:00
Work's characters list
Director
Conductor
Henry VIII
Don Gomez de Féria
Le Cardinal Campeggio
Le Comte de Surrey
Le Duc de Norfolk
Cranmer
Catherine d'Aragon
Anne de Boleyn
Lady Clarence