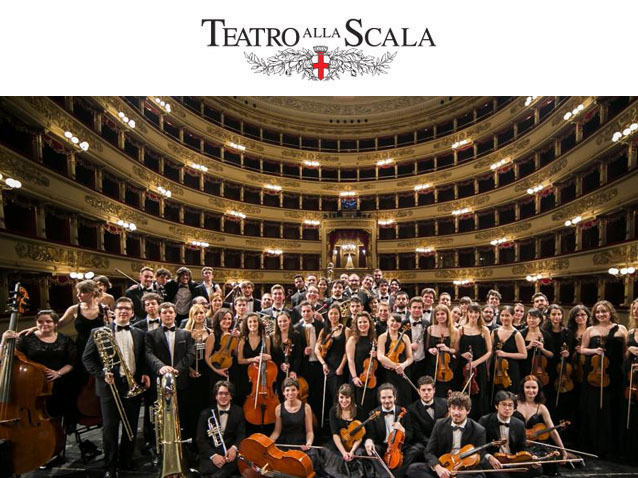 General Information
Production title:

Hänsel und Gretel - Teatro alla Scala (2017)

Creation date:

02/09/2017

Work - Composer:Hänsel und Gretel

-

Engelbert Humperdinck

Opera house:Teatro alla Scala.
Description
New production
Cast : Lyric Opera Soloists of Teatro alla Scala Academy
The Academy of Teatro alla Scala is unique: an educational institution with more than 1,200 students, closely interlaced with the artistic life of the Theatre, which allows young people from all over the world to learn the arts and the trades of show business, and lets La Scala pass down its tradition. In recent years, La Scala has invested in the Academy by doubling the number of singing pupils and multiplying the commitment of the Professors of the Orchestra as regards teaching. But most of all, every year, it presents a major new production featuring the orchestra and singers of the Academy led by a conductor and a director of the highest calibre, who will work with them for a year in a series of workshops. In 2016 Adam Fischer and Peter Stein arranged Die Zauberflöte with the young musicians; in 2017 the conductor Marc Albrecht and the actor, director, and - since 2014 - director of artistic programming of the Salzburg Festival, Sven-Eric Bechtolf, will be working on a new production of the enchanting Hänsel und Gretel by Humperdink.
More information is available on the opera house's official website.
Schedule
September 02, 2017 20:00:00
September 04, 2017 20:00:00
September 06, 2017 20:00:00
September 08, 2017 20:00:00
September 14, 2017 20:00:00
September 16, 2017 20:00:00
September 21, 2017 20:00:00
September 24, 2017 20:00:00
Casting
Enrique Castillo Yepez
Ewa Tracz
Sara Rossini
Francesca Manzo
Work's characters list
Director
Conductor
Peter, Besenbinder
Peter, Besenbinder
Gertrud
Gertrud
Hänsel
Hänsel
Gretel
Gretel
Knusperhexe / The witch
Knusperhexe / The witch