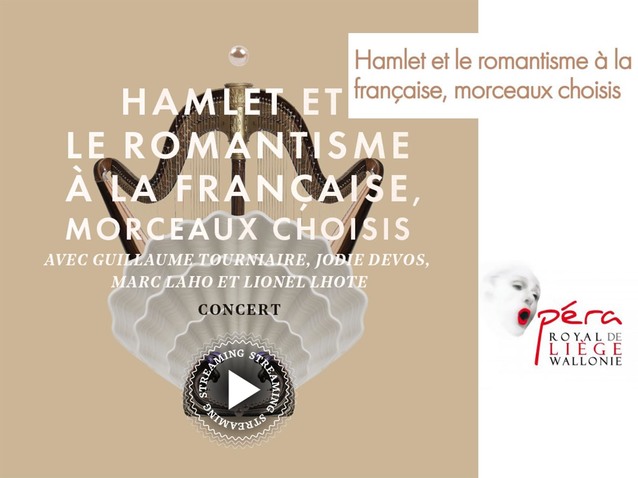 © Copyright all right reserved
General Information
Production title :

Hamlet et le romantisme à la française - Opéra Royal Wallonie-Liège (2021)

Creation date :

06/05/2021

Work - Composer :

Récital

-

Compositeurs divers

Opera house :Opéra Royal de Wallonie-Liège.
Description
Online show, available from 06/05 00:00.
More information is available on the official website of the opera house.
Schedule
May 06, 2021 00:00:00
Work's characters list
Conductor
Ténor
Baryton
Soprano