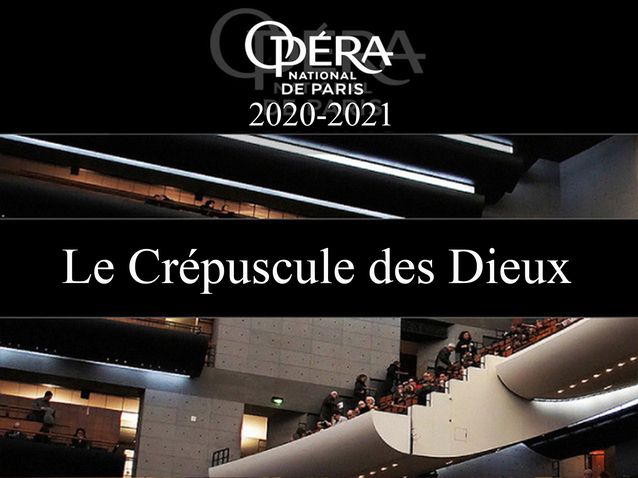 © DR
Description
New production, given as part of the Ring 2020 with Das Rheingold (Rhine Gold), Die Walküre (The Valkyrie) and Siegfried.
The dates of November 28 and December 6 are only available as part of the Ring Festival.
The tetralogy of Richard Wagner returns to the stage of the Opera Bastille in a new production entrusted to the director Calixto Bieito, with Philippe Jordan at the head of the Orchester de l'Opéra. Two major figures of the operatic world to unite the singers, the musicians and all the trades of the house around what was the most flamboyant enterprise of the life of the composer-playwright. A project beyond norm that a theater and its actors always approach with a particular implication. Punctuating the year 2020 with spring. The Rhine Gold and Valkyrie followed by Siegfried and The Twilight of the Gods in the autumn, the cycle will be given in full in the form of a festival on the occasion of two series of performances that will conclude a year of adventures musical, theatrical and human.
More information is available on the official website of the opera house.
Schedule
November 13, 2020 18:00:00
November 17, 2020 18:00:00
November 21, 2020 18:00:00
November 28, 2020 18:00:00
Work's characters list
Director
Conductor
Flosshilde
Brünnhilde
Siegfried
Gunther
Hagen
Waltraute
Zweite Norn
Gutrune
Alberich
Dritte Norn
Erste Norn
Woglinde
Wellgunde