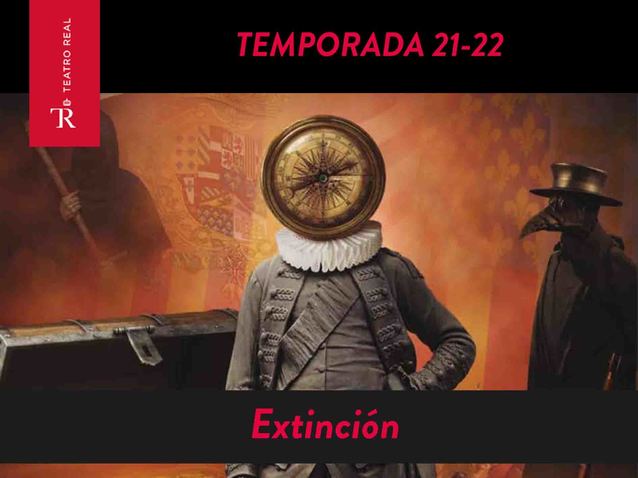 © Copyright all right reserved
General Information
Production title :

Extinción - Teatro Real (2022)

Creation date :

12/04/2022

Work - Composer :

Récital

-

Compositeurs divers

Opera house :Teatro Real.
Description
New production.
About misa de batalla y la misa pro defunctis by Joan Cererols.
The scenic proposal Extinción presents a visual dramatization of these works using a staging device of filming in real time: a poetic and visual discourse with this music via a dramaturgy that unfolds with the use of video cameras, models, objects and live performance filming. Extinción is also a reflection about Extractivism in the 21st century: a productive model of development based on the devastation of the ecosystem where some of the most terrible examples can be found in the coltan mines of the Congo, the burning of natural gas from oil drilling in the ecuadorian Amazonía, the mono-crop cultivation of soybean in the Brazilian savanna "Cerrado", massive mining in Chile and fracking in the Argentine Patagonia.
More information is available on the official website of the opera house.
Schedule
April 12, 2022 20:00:00
April 13, 2022 20:00:00
April 14, 2022 20:00:00
April 15, 2022 20:00:00
April 16, 2022 20:00:00
April 17, 2022 19:00:00
April 19, 2022 20:00:00
April 20, 2022 20:00:00
April 21, 2022 20:00:00
April 22, 2022 20:00:00
April 23, 2022 20:00:00
April 24, 2022 19:00:00