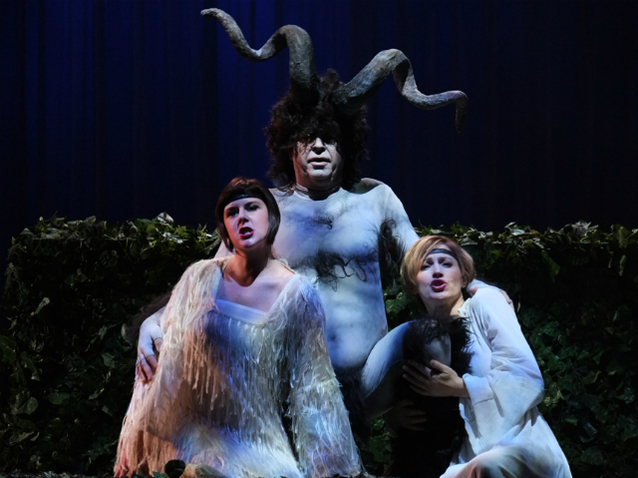 © DR
General Information
Production title:

Die lustigen Weiber von Windsor - Opéra Royal de Wallonie (2015)

Work - Composer:

Die lustigen Weiber von Windsor

-

Otto Nicolaï

Opera house:Opéra Royal de Wallonie-Liège.
Description
Opéra de Lausanne production
In these Joyeuses Commères de Windsor by Nicolaï and Von Mosenthal, the number of characters is limited to the most important ones. Unlike Verdi who set the comedy by Shakespeare to music forty-five years later and turned Falstaff into the central character, Nicolaï lends very specific importance to the main female roles. Frau Fluth and Frau Reich are the string-pullers of all the pranks. For her part, Anna, Frau Reich's daughter, knows full well how to take advantage of the situation in order to organise her wedding to Fenton. With Verdi, Falstaff possesses human grandeur and a certain philosophical wisdom. With Nicolaï, he is the typical flawed character...
More information is available on the operahouse's official website
Schedule
February 01, 2015 15:00:00
February 03, 2015 20:00:00
February 05, 2015 20:00:00
February 07, 2015 20:00:00
Work's characters list
Sir John Falstaff
Frau Fluth
Frau Reich
Herr Fluth
Herr Reich
Anna Reich
Spärlich
Fenton