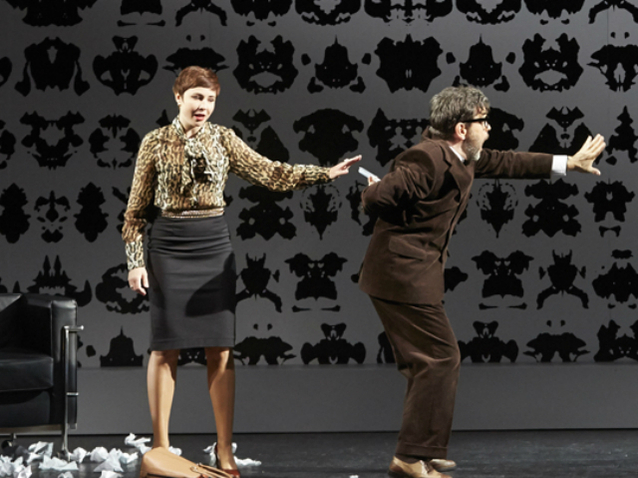 © DR
General Information
Production title:

Die lustigen Weiber von Windsor - Opéra de Lausanne (2014)

Creation date:

06/06/2014

Work - Composer:

Die lustigen Weiber von Windsor

-

Otto Nicolaï

Opera house:Opéra de Lausanne.
Description
New production, in coproduction with Opéra Royal de Wallonie
The overture of the Merry Wives, made popular by Carlos Kleiber's recording, and a firm favourite on the programmes of New Year's concerts everywhere, testifies to the seductive power of the music of this opera, which allows it to hold its own next to Verdi's celebrated Falstaff. The libretto of the Merry Wives of Windsor gives centre stage to the female characters and the score skilfully combines the German and Italian styles so dear to the composer.
More information is available on the operahouse's official website
Schedule
June 06, 2014 20:00:00
June 08, 2014 17:00:00
June 11, 2014 19:00:00
June 13, 2014 20:00:00
June 15, 2014 15:00:00
Casting
Michael Tews
Sacha Michon
Jean-Luc Borgeat
Work's characters list
Sir John Falstaff
Frau Fluth
Frau Reich
Herr Fluth
Herr Reich
Anna Reich
Spärlich
Dr Caïus
Fenton
Le Thérapeute