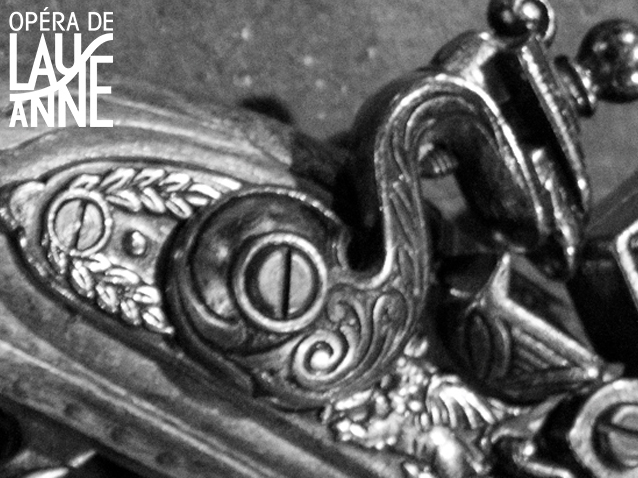 © DR
Description
New production
Coproduction Opéra de Lausanne, Opéra de Fribourg, Théâtre du Capitole de Toulouse and Grand Théâtre de Tours.
At the pinnacle of his talent, yet with the freshness and gusto of his 26 years of age, Mozart takes hold of the turquerie fashion to deliver his first great masterpiece, a complex and genius collection of burlesque situations and sublime bestowals.
More information is available on the operahouse's official website.
Schedule
January 16, 2015 20:00:00
January 18, 2015 17:00:00
Casting
Amelia Scicolone
Joshua Stuart
Work's characters list
Director
Konstanze
Blonde
Belmonte
Pedrillo
Osmin