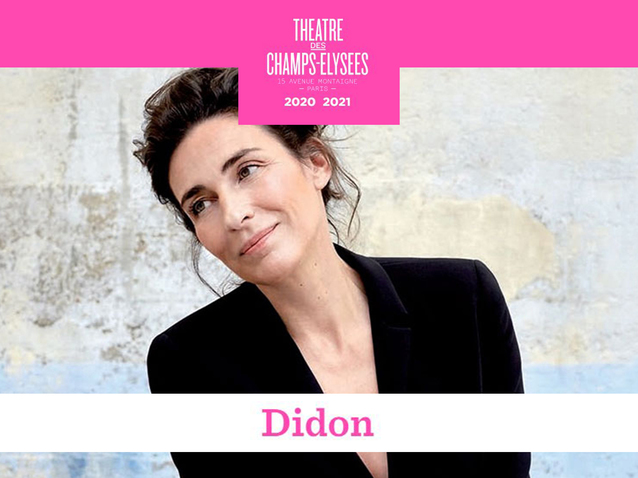 © DR
General Information
Production title:

Didon - Théâtre des Champs-Élysées (2021)

Creation date:

23/03/2021

Work - Composer:

Didon

-

Henry Desmarest

Opera house:Théâtre des Champs-Élysées.
Description
Concert.
"The unknown Dido by Henry Desmarest is reborn thanks to the Baroque Music Center of Versailles and Véronique Gens in the title role."
More information is available on the official website of the Theater.
Following the news from the Government announcing a conference on April 8 at the end of 2 test concerts in order to find a model allowing the reopening of the venues, the Théâtre des Champs-Elysées is forced to cancel all performances scheduled for this month of March.
Schedule
March 23, 2021 19:30:00
Work's characters list
Conductor
Didon
Enée
Mars
Iarbe
L'Ombre de Sichée
Anne
La Renommée
Vénus
Barcée
Une Nymphe 1
Une Carthaginoise 1
Une Dryade 1
La Magicienne
Une Dryade 2
Une Nymphe 2
Une Carthaginoise 2
Mercure
Arcas
Un Carthaginois 1
Un Faune 1
Une Furie
Un Plaisir
Jupiter
Acate
Un Carthaginois 2
Un Faune 2