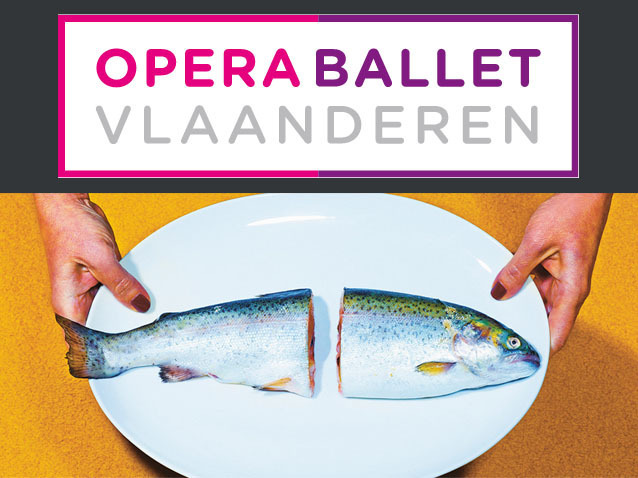 General Information
Production title:

Der König Kandaules - Opera Vlaanderen (2016)

Creation date:

25/03/2016

Work - Composer:

Der König Kandaules

-

Alexander Von Zemlinsky

Opera house:Opera Ballet Vlaanderen.
Description
New production
Der König Kandaules tells the story of Kandaules who, convinced of his own good fortune, boasts of his wealth and the beauty of his wife. Musically, Der König Kandaules can be regarded as Zemlinsky's magnum opus, a synthesis of his entire musical evolution. This makes Der König Kandaules a very rich score with a tonal spectrum that ranges from late Romanticism to the verge of atonality.
Der König Kandaules poses fundamental questions about human life: when are we truly happy? Is happiness visible, or is it something more beneath the surface? And how far are we willing to go to achieve it? In a peek-a-boo game of concealment and disclosure, nakedness and masking, the quest for happiness ends in a deadly play for power. Human happiness between desire and deed. The Jewish-Austrian composer Alexander Zemlinsky began his opera about King Kandaules at the time of rising Nazism in the run-up to the Second World War. Forced to flee the oppressive conditions in Europe, he was unable to complete his opera. But even safely in New York, he encountered obstacles. The nude scene originally featured in the opera was out of the question. At the time of Zemlinsky's death in 1942, he had written only one-third of the orchestral score. It was only in 1996 that Anthony Beaumont was able to complete the score based on the copious materials that Zemlinsky had left behind. Before long, the opera world realised that the opera was among the most significant works of the 20th century. Zemlinsky's programmatic prelude to the third act is certainly among the most beautiful passages in 20th-century opera and orchestral music.
More information is available on the opera house's official website.
Schedule
March 25, 2016 20:00:00
March 27, 2016 20:00:00
March 30, 2016 20:00:00
April 01, 2016 20:00:00
April 03, 2016 20:00:00
April 13, 2016 20:00:00
April 16, 2016 20:00:00
April 20, 2016 20:00:00
Work's characters list
König Kandaules
Nyssia
Gyges
Phedros
Syphax
Philebos