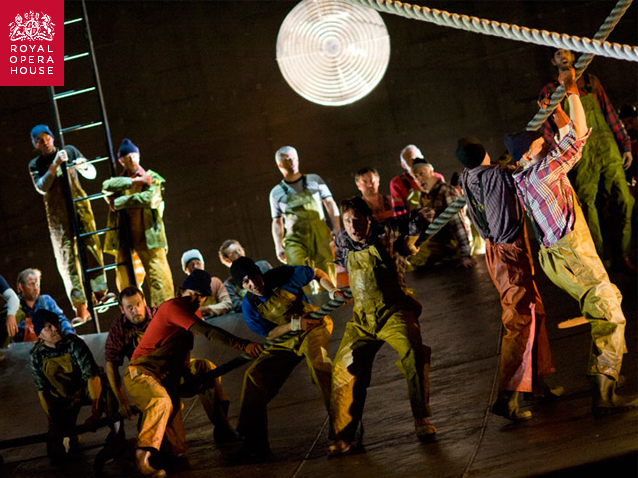 © Royal Opera House Covent Garden
Description
Shortly before the premiere of Der fliegende Holländer in Dresden, Wagner had returned from a deeply unsuccessful two-year stint in Paris. He had gone there to make his fortune, but found his way barred by a strict class-based system. One of the bitterest blows came when Léon Pillet, director of the Paris Opéra, accepted his libretto for Der fliegende Holländer – but then commissioned a score not from Wagner but from French composer Pierre-Louis Dietsch. But the Dresden premieres of first Rienzi in October 1842 and Der fliegende Holländer in January 1843 were immense successes, and marked the beginning of Wagner's career as one of the greatest operatic composers.
Tim Albery's Olivier-nominated production for The Royal Opera delves deep into the psychology of Wagner's cursed wanderer and his beloved Senta, detailing the monomania and uncompromising idealism that finally drives them apart. Michael Levine's elemental single set is dominated by a rolling metal hull that represents the Dutchman's phantom ship, the poverty of Senta's home and the treacherous sea.
More information is available on the operahouse's official website.
Schedule
February 05, 2015 19:30:00
February 09, 2015 19:30:00
February 12, 2015 19:30:00
February 17, 2015 19:30:00
February 20, 2015 19:30:00
February 24, 2015 19:30:00
Work's characters list
Director
Conductor
Der Holländer
Daland
Senta
Erik
Mary
Der Steuermann