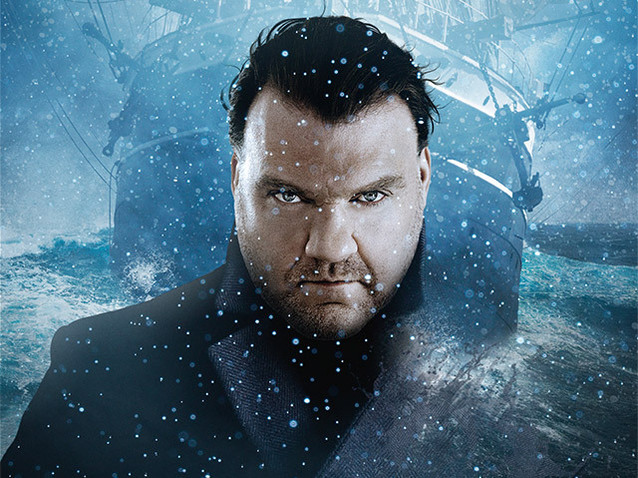 Hot on the heels of the triumphant new production of Andrea Chenier with the A team of Pappano / Kaufmann, comes this revival of Tim Albery's 2009 Fliegende Holländer with a similar top level pairing of Nelsons / Terfel. After some less than iconic first nights in the house, it was not just a delight but a relief to be able to say with confidence, twice within a couple of weeks, that this is what one of the world's great lyric theatres is all about.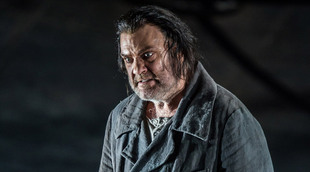 From the opening bars of the overture, grippingly structured by Nelsons and superbly played by the orchestra, it was clear that this was to be a commanding interpretation in musical terms; taken quite slowly, the long phrases billowed out into the auditorium as the fluttering curtain evoked the sea's turmoil. It's quite a distance from Wagner to Britten, but the 'Dutchman's' story and that of Peter Grimes are not dissimilar in their quest for salvation and their lonely, misunderstood journey on land and at sea; as Nelsons caressed those phrases it was inevitable that the ear was taken back to his Sea Interludes with the City of Birmingham Symphony Orchestra.  
Bryn Terfel had clearly taken note of Wagner's instructions on how to present the protagonist's entry, the gait "proper to sea-folk on first treading dry land after a long voyage" captured with exactitude, and the "utmost calm" of the exterior man contrasting with the "agonised" feeling breathed into the voice part. This is not a brutal presentation of this particular wanderer, being more akin to that of a sorrowing Wotan and with more than a passing reference in dramatic terms to the alienated Grimes, and it was all the more effective thereby.
Adrianne Pieczonka's Senta was frumpily costumed and could have done with some more direction at times, but she created a believably obsessed woman and sang with fervour, especially in her 'Ballad.' Peter Rose's Daland was dependably sung and portrayed, and although Michael König found some of Erik's music taxing, he rose to the occasion in the duet, his 'Sag, war's nicht Versich'rung deiner Treu' full of plaintive appeal. Ed Lyon made a notable role debut as the Steersman, his music sung with supple phrasing and clarion tone.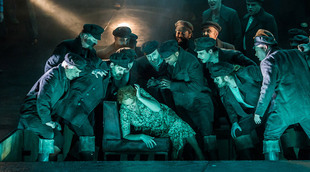 Renato Balsadonna had yet again done brilliant work with the chorus; it's difficult to imagine more dramatically intense choral singing than that of the 'ghost' sailors or more engagingly lively evocation of Daland's crew – the women too were absolutely credible, singing with wonderful precision despite having to negotiate light switches, sewing machines and much tarting-up business.
The production, with Michael Levine's vast, melancholy set and stark, powerful lighting by David Finn, has been finely revived by Daniel Dooner, and it won't please everyone, with the symbolic use of that exquisite model ship and the determinedly un-domestic feel of the scenes on dry land in particular likely to feel odd to some. However, it is redolent of the loneliness and isolation of sea going, both 'ships' are intensely imagined and utterly believable, and as the closing bars sweep the doomed pair away – musically if not actually – that sense of a mighty ocean dwarfing man's puny hopes and dreams, which must always stay with you, is as real as I've ever known it to be. 
By Melanie Eskenazi
Der fliegende Holländer | 5-24 february 2015 | Royal Opera House, Covent Garden
the 06 of February, 2015
|
Print