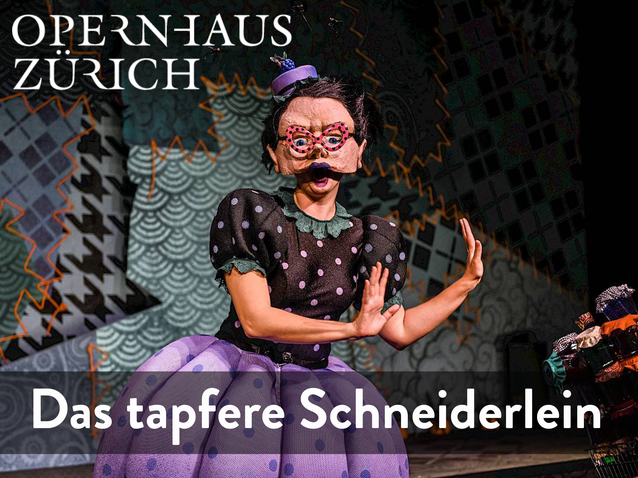 © DR
Description
Revival of the production of 2020-2021.
Young German director and puppetry specialist Kai Anne Schuhmacher created imaginative marionettes for this «small opera after the Brothers Grimm», and made them in collaboration with our workshops. Four singers and puppeteer slip into the roles of the Grimm brothers and the various fairytale characters, bringing them to life. In this operatic delight for children 6 years and older, Austrian composer Wolfgang Mitterer created his own unique musical palette: beguiling electronic music and a double bass accompany the vocal soloists.
More information is available on the official website of the opera house.
Schedule
September 18, 2021 15:00:00
September 19, 2021 15:00:00
September 25, 2021 15:00:00
September 26, 2021 11:00:00
November 14, 2021 15:00:00
November 20, 2021 15:00:00
November 21, 2021 15:00:00
Casting
Christian Sturm
Meike Hartmann
Meike Hartmann
Hansueli Trüb
Hansueli Trüb
Work's characters list
Conductor
Conductor
Schneiderlein
Marmeladenverkäuferin
Marmeladenverkäuferin
Marmeladenverkäuferin
Königstochter
Königstochter
Königstochter
Ratgeber 1
Ratgeber 1
Riese 1
Riese 1
Einhorn
Einhorn
Ratgeber 2
Ratgeber 2
Riese 2
Riese 2
Wildschwein
Wildschwein
König
Erzähler