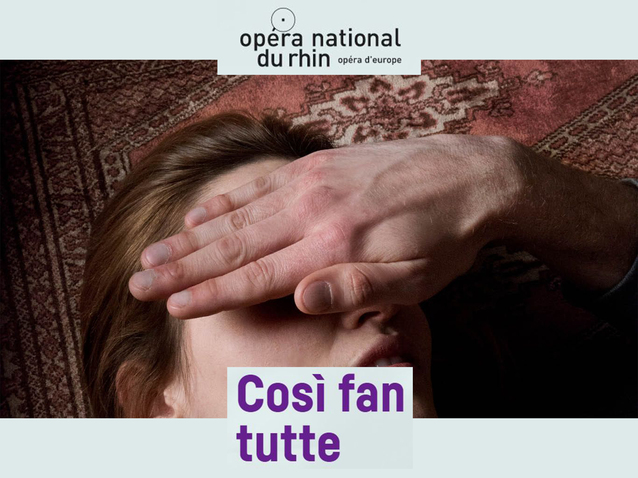 © DR
Description
New production, in co-production with the Musiktheater im Revier Gelsenkirchen.
In Strasbourg until May 14, then in Mulhouse on May 29 and 31 and in Colmar on June 7.
Following the measures adopted by the government as part of the fight against the spread of the coronavirus, the opera had to postpone the performances of this production.
More information is available on the official website of the opera house.
Schedule
May 03, 2020 15:00:00
May 05, 2020 20:00:00
May 07, 2020 15:00:00
May 07, 2020 20:00:00
May 09, 2020 20:00:00
May 12, 2020 20:00:00
May 14, 2020 20:00:00
May 29, 2020 20:00:00
May 31, 2020 15:00:00
Work's characters list
Director
Conductor
Fiordiligi
Dorabella
Ferrando
Guglielmo
Don Alfonso
Despina