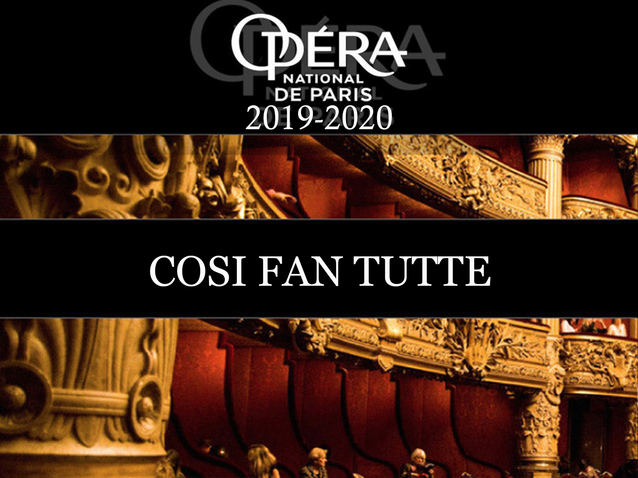 © DR
Description
Revival of the production created in January 2017 (read our french column), already resumed in September-October 2017.
Splitting each character of Così fan tutte, the choreographer Anne Teresa De Keersmaeker intimately marries singing and dancing. She excels at making visible the deep geometry of music, transforming the Palais Garnier scene into a lovers' laboratory. Starting from the idea of an immutable and eternal love, all four allow themselves gradually to slide towards a more complex understanding of love feeling as a perpetual movement. The bodies, which we thought were inseparable, separate, opening the possibility to new combinations ...
More information is available on the official website of the opera house.
Following the measures adopted by the government as part of the fight against the spread of the COVID-19 coronavirus, the opera house had to cancel all performances of this production.
Schedule
March 14, 2020 19:30:00
June 19, 2020 19:30:00
June 22, 2020 19:30:00
June 25, 2020 19:30:00
June 28, 2020 14:30:00
July 01, 2020 19:30:00
July 04, 2020 19:30:00
July 07, 2020 19:30:00
July 10, 2020 19:30:00
Work's characters list
Director
Conductor
Fiordiligi
Dorabella
Ferrando
Guglielmo
Don Alfonso
Despina