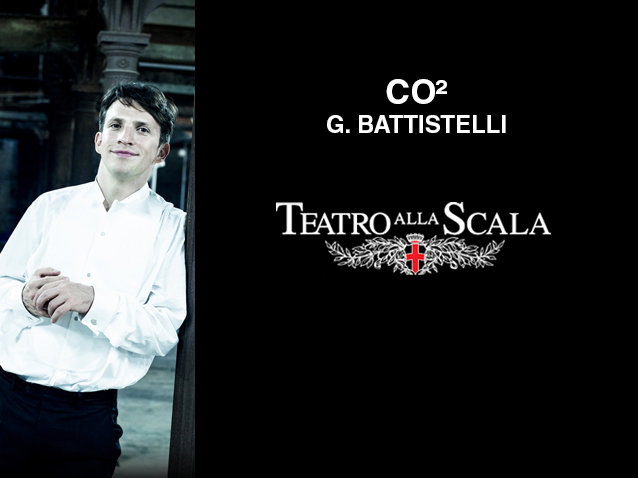 © Copyright all right reserved
General Information
Production title :

CO² - Teatro alla Scala (2015)

Creation date :

2015

Work - Composer :

CO²

-

Giorgio Battistelli

Opera house :Teatro alla Scala di Milano.
Description
World Premiere - New production commissioned by Teatro alla Scala
An opera-denunciation on the future of a by-now "terminally ill" Earth, a poor planet that deserves greater indignation on the part of a humanity slumbering in the face of an environment in its death throes. Inspired by Al Gore's documentary An Inconvenient Truth, the performance imagines the nightmare scenario of the destruction of the world. It does so going beyond mythology and ideology, even beyond the epic of the entire operatic tradition. The musical architecture of Giorgio Battistelli (1953) transfigures the asymmetric forms of nature; it revives nature, giving expression to the lament of the elements of the Earth in its current state of suffering. On stage will be characters such as George W. Bush and Dick Cheney; the backdrops are the Kyoto Conference, No-Global demonstrations, endangered species, cities at the mercy of hurricanes, civilizations exposed to the risks of climate change, the dumb indifference of the irresponsible, and the ignorance of the impotent masses. The staging was created by the genius director Robert Carsen, who is always attentive to the conservationism issue, as those who have seen his Candide by Bernstein will recall.
More information is available on the operahouse's official website.
Schedule
May 16, 2015 20:00:00
May 19, 2015 20:00:00
May 22, 2015 20:00:00
May 24, 2015 15:00:00
May 27, 2015 20:00:00
May 29, 2015 20:00:00
Casting
Anthony Michaels-Moore
Work's characters list
Director
Conductor
D. Adamson
Archangel Uriel, 2nd Scientist
Eve
Serpent
Gaia