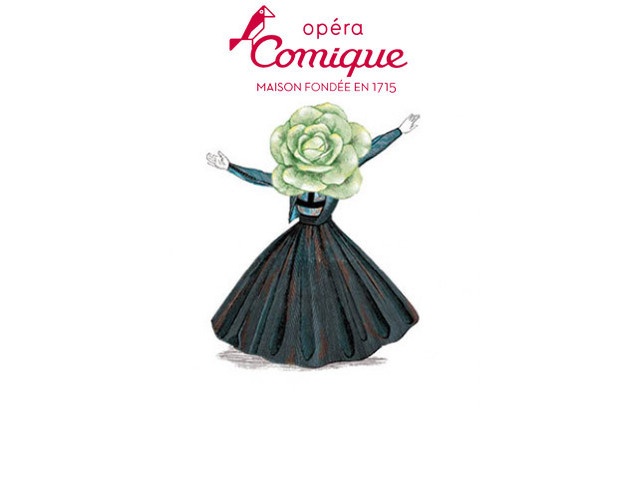 © DR
General Information
Production title:

Ciboulette - Opéra Comique (2015)

Creation date:

27/04/2015

Work - Composer:Ciboulette

-

Reynaldo Hahn

Opera house:Opéra-Comique.
Description
Intended to set the spice of Parisian operetta against American musical comedy, Ciboulette was Reynaldo Hahn's first light score.
It features the tribulations of the pretty market gardener Ciboulette, determined to earn herself a bright future without sacrificing her feelings. Her pursuit of happiness leads her to come across a whole collection of typical characters from the Paris of the Belle Époque, from the humblest to the most distinguished.
Ciboulette was first performed at the Théâtre des Variétés by Edmée Favart and Jean Périer, two artists trained at the Opéra Comique. This production briskly led by Laurence Equilbey and Michel Fau was acclaimed in 2013 and, in the great tradition of our house, invites the audience to sing along with the artists the most famous tunes of the score.
More information is available on the operahouse's official website.
Schedule
April 27, 2015 20:00:00
April 29, 2015 20:00:00
May 03, 2015 15:00:00
May 05, 2015 20:00:00
May 07, 2015 20:00:00
Casting
Caroline Chassany
Guillemette Laurens
Jean-Yves Ravoux
Work's characters list
Ciboulette
Duparquet
Antonin
Zénobie
Roger
Françoise
Monsieur Grenu
Madame Grenu
Victor
Le Patron
Grisard
Madame Pingret
La Comtesse de Castiglione
Le directeur d'opéra