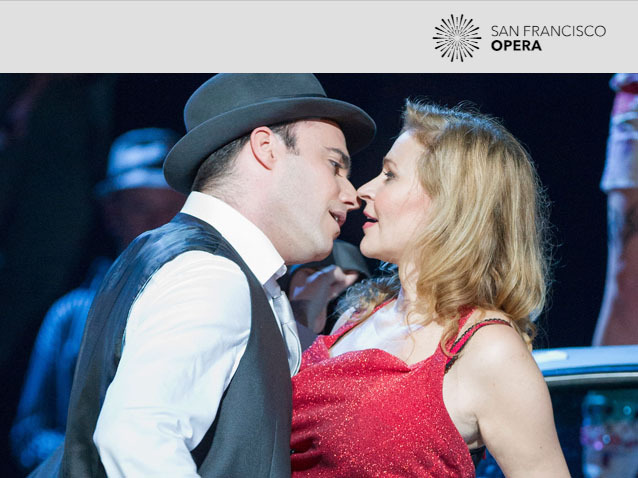 Description
Co-production based on Bieito's production which originated at Gran Teatre del Liceu
The ultimate femme fatale returns in a provocative staging by director Calixto Bieito in his long-awaited U.S. opera debut. Set in the arid earthiness of post-Franco Spain, Bieito's raw and cinematic vision of Carmen unabashedly provokes the intense emotions pulsing through this tale of love, lust and murder. The result is a powerful, uncompromising account of a defiantly free-spirited woman and her obsessive lover.
Two outstanding casts take the reins in Bizet's blazingly tuneful score. One stars Irene Roberts as the impassioned Gypsy, Brian Jagde as the lovesick soldier and Zachary Nelson as the dashing bullfighter. The other is headed by Ginger Costa-Jackson, Riccardo Massi and Michael Sumuel. Be swept into her deadly seduction as never before.
More information is available on the opera house's official website.
Schedule
May 27, 2016 19:30:00
May 28, 2016 19:30:00
May 29, 2016 14:00:00
May 31, 2016 19:30:00
June 01, 2016 19:30:00
June 17, 2016 19:30:00
June 23, 2016 19:30:00
June 26, 2016 14:00:00
June 30, 2016 19:30:00
July 02, 2016 19:30:00
July 03, 2016 14:00:00
Work's characters list
Director
Director
Conductor
Carmen
Carmen
Micaela
Micaela
Don José
Don José
Escamillo
Escamillo