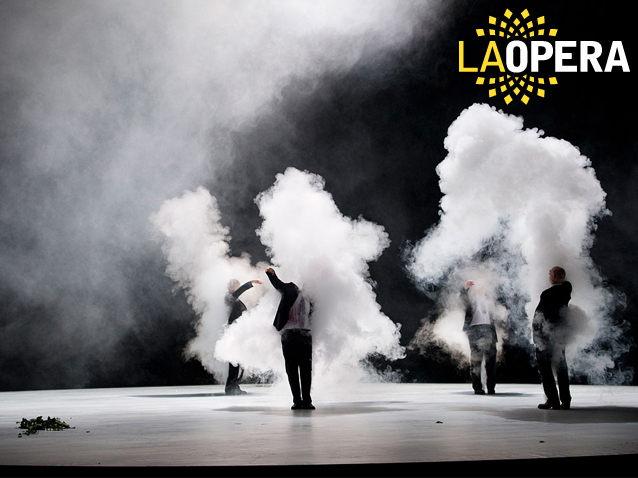 © Los Angeles Opera
Description
A riveting pairing of one-act masterpieces, written more than two centuries apart, explores the fine line between devotion and obsession. In Purcell's Dido and Aeneas, an intimately scaled tragedy, a queen falls prey to the machinations of a formidable enemy, losing her heart to a man who abruptly abandons her. In Bartók's suspenseful orchestral showpiece Bluebeard's Castle, an impulsive young bride turns her back on her family, only to uncover increasingly dark truths about her new husband.
A powerfully theatrical production by Barrie Kosky (director of LA Opera's recent The Magic Flute) shines new light on the agonizing consequences of unconditional love.
This production will include partial nudity.
Production from the Frankfurt Opera.
More information is available on the operahouse's official website.
Schedule
August 21, 2014 11:44:00
October 25, 2014 19:30:00
November 02, 2014 14:00:00
November 06, 2014 19:30:00
November 09, 2014 14:00:00
November 12, 2014 19:30:00
Work's characters list
Director
Conductor
A Kékszakállú herceg (Barbe-Bleue)
Judith