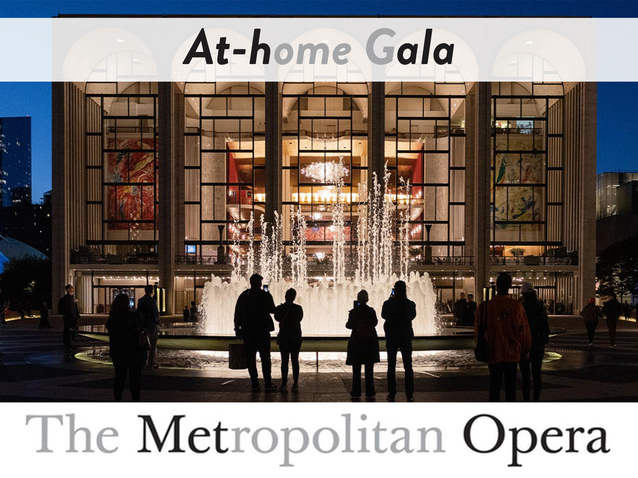 © DR
General Information
Production title:

At home Gala - Metropolitan Opera (2020)

Creation date:

25/04/2020

Work - Composer:

Récital

-

Compositeurs divers

Opera house:The Metropolitan Opera.
Description
Gala where more than 40 artists will be live from home, as part of the sanitary measures due to Covid-19 (read our french column). Available live from the Metropolitan's official website, then on request within a few hours.
Pianist : Yannick Nézet-Séguin
The full program of the evening has not yet been announced to date (April 17th, 2020).
More information is available on the official website of the opera house.
Schedule
April 25, 2020 19:00:00
Casting
Hannah Stone
David Chan
Work's characters list
Interprète
Interprète
Interprète
Interprète
Interprète
Interprète
Interprète
Interprète
Interprète
Interprète
Interprète
Interprète
Interprète
Interprète
Interprète
Interprète
Interprète
Interprète
Interprète
Interprète
Interprète
Interprète
Interprète
Interprète
Interprète
Interprète
Interprète
Interprète
Interprète
Interprète
Interprète
Interprète
Interprète
Interprète
Interprète
Interprète
Interprète
Interprète
Interprète
Interprète
Interprète
Interprète