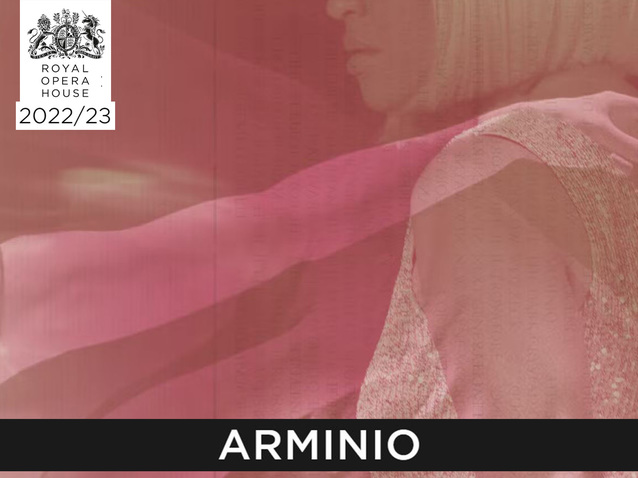 © DR
General Information
Production title:

Arminio - Royal Opera House (2023)

Creation date:

20/04/2023

Work - Composer:Arminio

-

Georg Friedrich Haendel
Opera house:

Linbury Studio Theatre
Description
The Jette Parker Artists take to the stage with their production of this brilliant opera by Handel.
The Royal Opera's odyssey into Handel's Covent Garden operas and oratorios continues with Arminio, first staged here in 1737. A dazzling cast and creative team led by Jette Parker Artists bring Handel's opera to life.
German leader Arminio attempts to repel a Roman invasion of his country, while his wife Tusnelda resists the passions of the Roman general Varo. Duty to family and country are tested to the limit in this brilliantly scored opera, composed by Handel in the same year as Giustino and Berenice.
More information is available on the official website of the opera house.
Schedule
April 20, 2023 19:15:00
April 22, 2023 19:15:00
April 25, 2023 19:15:00
April 28, 2023 19:15:00
April 30, 2023 14:15:00
May 03, 2023 19:15:00
May 06, 2023 19:15:00
Casting
Isabelle Peters
Kamohelo Tsotetsi
Work's characters list
Arminio
Tusnelda
Sigismondo
Ramise
Segeste
Varo
Tullio