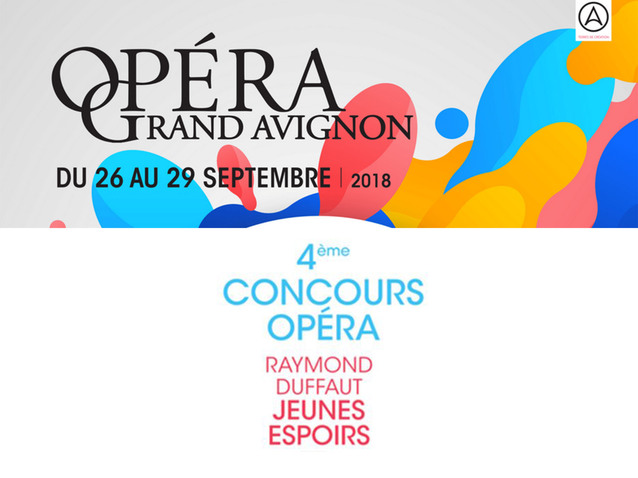 © DR
General Information
Production title:

4ème concours Opéra Raymond Duffaut Jeunes Espoirs - Opéra Grand Avignon (2018)

Creation date:

26/09/2018

Work - Composer:

Récital

-

Compositeurs divers

Opera house:Opéra Grand Avignon.
Description
The qualifying rounds of September 26 and 27 are not open to the public.
Pianists: Hélène Blanic and Ayaka Niwano.
More information is available on the official website of the opera house and in our French news about it.
Schedule
September 26, 2018 00:00:00
September 27, 2018 00:00:00
September 28, 2018 20:00:00
September 29, 2018 20:00:00