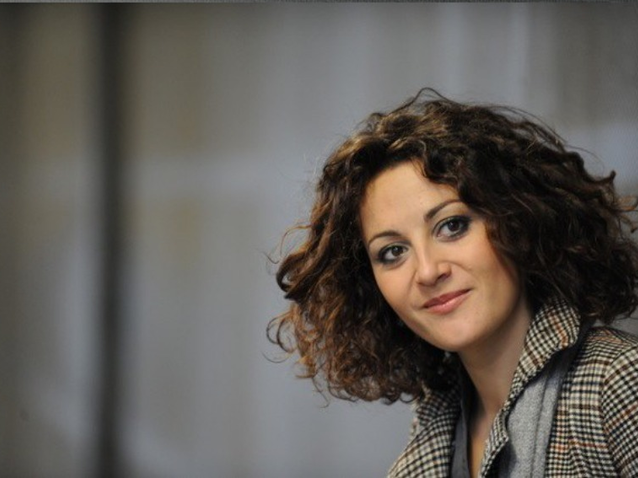 © DR
Agenda Professionnel
Dates
Roles
Places
Biography
Solenn' Lavanant Linke, mezzo soprano, just made in February 2017 her Début in Zürich Opera House as MEDEE with William Christie and Orchestra La Scintilla, she will also sing this season, SESTO in Neues Theater Dornach, CYRUS in Basel, a 9th Symphony from Beethoven in Bern and St Gallen,  ILIONE in Campra's Idoménée in the Festival de musique baroque française of Wien in Austria and a lot of concerts in Switzerland.
She spend six seasons as a member of the ensemble of the Theater Basel from 2009 until 2015 with Georges Delnon and Dietmar Schwarz as the Opera was twice nominated Opera House of the year.
There she sang a varied repertoire staged by Calixto Bieito, Benedikt Von Peter, David Bösch, Arpad Schilling, Elmar Goerden und Armin Petras:  CHERUBINO, IDAMANTE, DORABELLA, THE KITCHEN BOY, VARVARA in Katja Kabanova, LA MUSE/NICKLAUSS, CHARLOTTE, and MARGUERITE. She had a stunning succes with standing ovation for her CARMEN staged by Calixto Bieto and for her MEDEE staged by Nicolas Brieger and conducted by Andrea Marcon.
She's also performing on various renowned stages, such as the Festival d'Aix en Provence 2013 as IPPOLITA from the opera Elena by Cavalli with Leonardo Garcia Alarcon, the Schwetzinger SWR Festspiele 2011 as MERIONE in Telemaco, the Festival d'Ambronay as OTTAVIA from L'Incoronazione di Poppea, PENELOPE, il ritorno d'Ulisse in patria with the new compagny In the lab in Lausanne. She has sung in the Lausanne opera house the role of l'ENFANT in L'Enfant et les Sortilèges, CYRUS, Belshazzar by Haendel in the Tonhalle Zürich. She has taken part in two productions in the Grand Théâtre de Genève.
Solenn' started her operatic career in 2007 at the Berne opera house as LA PRIMA TRAOMBA from La Prova D'Orchestra and DOROTHEE from Cendrillon. She got rehired in 2010 for the role of SMERALDINE  in L'Amour des Trois Oranges. She also performed as HERMIA in A Midsummernight's Dream at the Mézières opera house and sung the MEZZO SOLO in the Jeremiah Symphony, conducted by Dennis Russell Davies at the Basler Stadtcasino.
Her first recording, with Ambronay as its label, is the role of DIDO from Dido and Aeneas by Purcell, conducted by Leonardo Garcia Alarcon. This recording got nominated at the Midem Classical Awards 2011.
Her second recording has the title of Music for the Prix de Rome, consisting of music by Camille Saint Saens and conducted by Hervé Niquet and with Glossa as its label.
At first, Solenn' wished to go in the direction of Arts and studied at the Beaux-arts in Paris, she then discovered lyrical art with Xavier Le Maréchal. She holds the diploma of the Haute Ecole de Musique de Lausanne in Gary Magby's class, her teacher since then. During her studies, Solenn' was a scholarship holder in the Fondation Colette Masetti  as well as a soloist in the Pour-cent Culturel Migros.
Immediately after the end of her studies, Solenn' got employed in the Opera Studio of the Theater Basel in the year 2009.