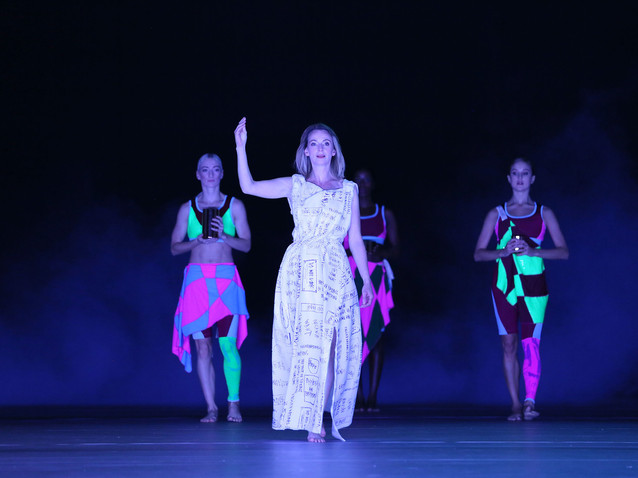 Based on the legend of Orpheus, Christoph Willibald Gluck's Orpheus and Eurydice, which tells of the former's attempt to rescue the latter from the Underworld after she dies, is a seminal work in the evolution of opera. With its focus on an underground rescue mission in which the hero must conceal his true feelings, it was to be a major influence on German opera and specifically the plots of Mozart's Die Zauberflöte, Beethoven's Fidelio and Wagner's Das Rheingold. It was also highly innovative musically, with its preceding of each verse of 'Objet de mon amour' with expressive recitative being considered so radical that even Mozart steered clear of the technique, choosing to retain the unity of the aria.
The opera started life as Orfeo ed Euridice in Vienna in 1762, but twelve years later Gluck adapted it for a Parisian audience, where it became Orphée et Eurydice. In 1859, however, at a point when Gluck was generally out of fashion, Hector Berlioz produced a new version that used the key scheme of the 1762 Vienna score while incorporating much of the additional music of the 1774 Paris score, and it is this that English National Opera now presents.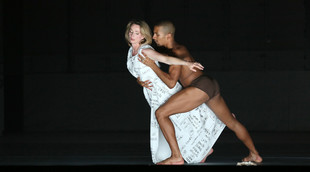 ENO Orpheus and Eurydice 2019,
Sarah Tynan, Company Wayne McGregor (c) Donald Cooper
Being heavily influenced by Francesco Algarotti's Essay on the Opera (1755), the composer and his (original) librettist Ranieri de' Calzabigi attempted to move away from opera seria and its embellishment-dominated singing by making the drama preeminent. This does not mean, however, that the opera places little emphasis on elements such as dance or staging. Indeed, the orchestra is far more predominant than in many earlier operas, while the French version introduced additional ballet to suit contemporary tastes. In this production, in particular, the dancing takes centre-stage, which is hardly surprising since it is directed by the Royal Ballet's Resident Choreographer Wayne McGregor.
Overall the standards of singing, playing and dancing are high, but the production as a whole amounts to less than the sum of its parts. No-one can doubt the strength of the dancing, which reveals both McGregor's natural style of choreography, and how he has cleverly 'adjusted' it to make it fit for purpose here. Whether the mass movements of his dancers from Company Wayne McGregor feel multiplied out by huge shadows in Act I as they don black and white, or seem particularly colourful by virtue of bright costumes and the blue light that pervades their skin in Act III, it is always highly impressive.
While, however, ballet always was a key component of the opera, and especially in the 1774 version, one cannot help feeling that it is allowed to take over to the detriment of everything else. Lizzie Clachan's set feels rather sterile so that, while a literal set-up is certainly not necessary, it becomes difficult to place Orpheus and Eurydice, meaning it is hard to know who they are and in what way we should feel for them. Things are not helped by the direction not always seeming as if it extends much beyond the choreography, so that we lurch between Orpheus's 'Ah, se intorno', in which he is surrounded by mass activity from the dancers, to 'Objet de mon amour', where he is left alone to sing with little overall sense of direction.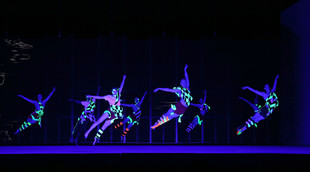 ENO Orpheus and Eurydice 2019, Company Wayne McGregor
(c) Donald Cooper
As a result of this, while Alice Coote puts in a good vocal performance (a feat made all the remarkable by the fact that on opening night she was recovering from a viral infection), she struggles to embody the character of Orpheus, and we in turn to feel much for him. Sarah Tynan, with her sweet soprano, does better in embracing the role of Eurydice, and the pair's journey out of Hades is quite effective. This is because at this point the stage is theirs to dominate, and they do convey a keen sense of their torment at not being able to express their true love, or at feeling rejected. Nevertheless, the performer who moves us the most is soprano Soraya Mafi as Love, who only has to enter and open her mouth to raise our level of engagement with the entire affair.
In this production, the chorus never appears on the stage but is rather confined to the orchestra pit, with the result that its singing can feel quite detached from the proceedings. This is not always a bad thing as when the Hofesh Shechter Company provided the dancing for a production at the Royal Opera House in 2015, when the Furies first appeared the crazed dancers were confined to the back of the stage so that the act of physically confronting Orpheus was left to a rather more timid group of singers. That problem is not repeated here, but there is a sense of detachment the other way as a menacing sound comes from one direction while those who physically confront Orpheus are silent.
Harry Bicket's conducting is by and large very strong, as he elicits an accurate, balanced and notably full sound from the orchestra. All of this is entirely appropriate for the score, although his tendency to take it at a fairly fast pace does not always allow us to dwell on certain emotions that are rendered as much as would be ideal. This production heralds the start of English National Opera's exploration of the Orpheus myth this autumn, which also includes productions of Offenbach's Orpheus in the Underworld, Harrison Birtwistle's The Mask of Orpheus and Philip Glass's Orphée.
By Sam Smith
Orpheus and Eurydice | 1 October – 19 November 2019 | London Coliseum
the 05 of October, 2019
|
Print