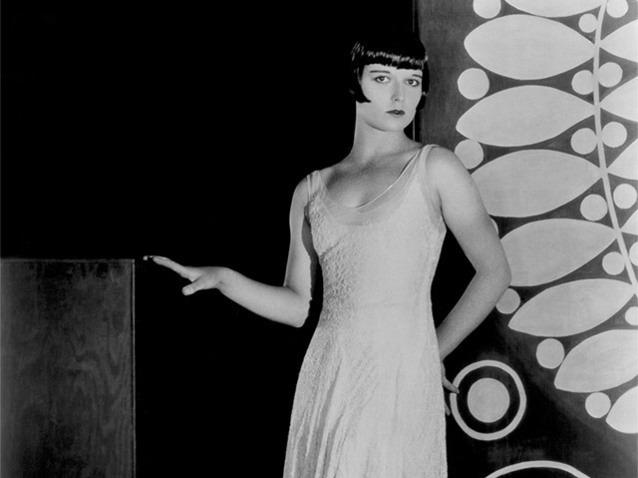 Work description
When it was created in Zurich in 1937, Lulu had just two acts. The orchestration for the third act remained incomplete because of the premature death of the composer in 1935. After the death of Alban Berg's wife, who was hostile to any attempt to complete it, the Viennese composer-conductor Friedrich Cerha, using the various materials left by Berg, managed to create the three-act version staged in 1979 at the Paris Opera with Teresa Stratas in the title role, Pierre Boulez conducting and Patrice Chéreau designing the sets. This new, almost legendary creation at the behest of Rolf Liebermann, then director of the Opéra Garnier, was an obvious success and became the definitive version. Lulu presents a complex portrait of a destructive femme fatale coveted by all men. At once executioner and victim, perverse and innocent, she resembles Manon and might well say, like Carmen, "that she never lied", always following her instincts. Called an "exterminating angel" by one of her prey, she is nonetheless a slave to forces that crush her and reduce her to a demeaning existence whose ineluctable outcome is a cruel and sordid death. A critique of a decaying world, a gallery of corrupt characters, the rise and fall of a heroine whose moral freedom hides a profound subservience to men's desires, Lulu is one of the most significant works of the 20th century. It is a serial or dodecaphonic opera in which Berg takes certain liberties with the technique devised by Schoenberg, to whom the work is dedicated.  Showing great formal mastery combining symbolism and symmetry, the arching design pivots on a long interlude entitled "Filmmusik", a scene not shown – Lulu's imprisonment – that divides the work into two, like the fate of the heroine, split between rise and fall.
Summary
   
Lulu is initially married to a professor of medicine. She spends time with Dr Schön and his son, the composer Alwa, who come to attend a posing session in the studio of the Painter who is doing her portrait. The Painter cannot resist her wicked charm. Her husband surprises them and collapses, stricken by a case of apoplexy. Now a rich widow, Lulu marries the Painter, who now calls her Eva. She receives into her home a mysterious beggar by the name of Schigolch; it is not known whether he is her father, lover or protector. Dr Schön, Lulu's true lover, wanting to rid himself of her in order to marry into wealth, reveals her unsavoury past to the Painter, who slits his own throat. Once again free, Lulu manages to marry the weak Schön, whom she kills after seducing his son, Alwa, who turns her over to the police. Schigolch and a countess who is completely devoted to Lulu, Countess Geschwitz, decide to arrange her escape from prison. They enable her to resume her troubled life as femme fatale in Paris, where she now lives with Alwa. When a marquis threatens to turn her in, she convinces Alwa, who is now ruined, to flee with her to London where she prostitutes herself to provide for her lover and Schigolch. One of her clients turns violent and kills Alwa, who had intervened. The next client is Jack the Ripper. He kills Lulu and then the Countess Geschwitz.
Prologue
An animal trainer introduces his menagerie to the public. He asks a stagehand to bring on the snake. It's a woman, Lulu, created to "cause misfortune".
Act 1
At the Painter's studio in Vienna, Lulu is posing in the presence of Dr Schön, her "protector", the editor of a major newspaper, and his son, Alwa, a composer. When they leave, the Painter makes advances towards Lulu. She gives herself to him, at which point her husband enters and then dies of apoplexy when he surprises them. The Painter is struck by the young woman's indifference in the face of this sudden death. He marries Lulu who, for him, becomes Eva. In her elegant salon, she receives a visit from a poor old asthmatic, Schigolch. Is he her father, her protector or her lover? No one knows. Dr Schön, Lulu's lover, wants to leave her in order to marry into wealth. He reveals to the painter his new wife's despicable nature and her sordid past. Unable to bear it, he slits his own throat. Lulu becomes a dancer in a revue conceived by Alwa. She refuses to dance for Schön and his fiancée. Then, realising that Schön is still fond of her, she triumphs by dictating to him a letter breaking things off with his fiancée.
Act 2
Lulu has succeeded in marrying Schön, who is tormented by jealousy. She receives a visit from an admirer, Countess Geschwitz. Schigolch reappears with two new individuals, an athlete and a student. But Alwa now seems to have Lulu's favour and declares his passion for her. Schön surprises them and threatens the young woman. She ends up killing him with five bullets to the back, shouting: "the only one I've loved!" Before dying, Schön warns his son against Lulu, who is arrested and imprisoned. Countess Geschwitz and Schigolch arrange Lulu's escape. Once again under her spell, Alwa readily forgets his father's murder and agrees to run off with her.
Act 3
In a sumptuous salon in Paris, under a false identity, Lulu is celebrating her birthday in the company of her guests. Gambling and stock-market speculation are the main concerns. Threatened with blackmail by a procurer-marquis, and the demands of the athlete whom she would like to have murdered, Lulu is also confronted with the reproaches of Countess Geschwitz, who loves him. Exposed as a murderer, Lulu manages to flee with Alwa, now ruined by his speculations. She is forced to prostitute herself in a London hovel in order to provide for her lover and Schigolch. The first client is a professor, the second a violent black man who kills Alwa with a club when he attempts to intervene. The last client is Jack the Ripper. Lulu seems desperately to expect some sign of affection from this disturbing character. He stabs her and does the same to Countess Geschwitz, leaving the sordid garret where Lulu ended her life.