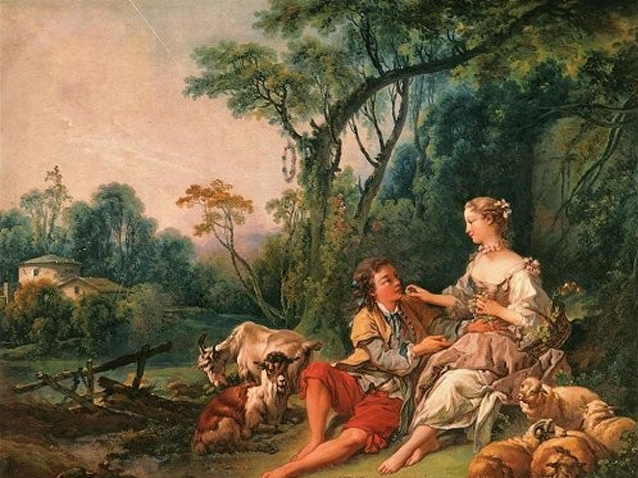 General informations
Composer :Wolfgang Amadeus Mozart
Librettist :

Friedrich Wilhelm Weiskern

Creation date :

1768

Creation place :

Austria

Acts number :

1

Original language :

German

Opera House of original production :

Palais Mesmer
Work description
When he composed "Bastien und Bastienne" in 1768, Mozart was just 12 years old and living in Vienna. In this, his first singspiel, half-sung and half-spoken, which his father assigned to him as "an operetta in German," we can hear the joyous and graceful representation of a child's feelings, punctuated by popular-sounding tunes. The libretto features just three characters. It is a very simple work, adapted from a play that was very popular in Vienna, "The Loves of Bastien and Bastienne," a comic parody of a hit play by Jean Jacques Rousseau, "Le Devin de Village." Commissioned by Dr Anton Mesmer, a friend of the young genius, this rustic score, full of charm and sensitivity, was first presented (according to Mozart's first biographer and Constance's second husband) in 1768 in the outdoor theatre of the famous Viennese hypnotist. It was reprised, if not created, in Berlin in 1890.
Summary
As seen by a conjuror, in an enchanting pastoral setting, the quarrels, sorrows and reconciliations of two young lovers are illustrated by games of seduction and fits of jealousy.
Act 1
Bastienne (soprano) thinks she has been abandoned by Bastien (tenor). She is convinced the young shepherd has been unfaithful; despite being very much in love with her, he is not immune to the charms of a lady. Desperate and tormented, the young shepherdess seeks help from the wise and benevolent old soothsayer Colas (bass). He reassures her of Bastien's feelings for her and suggests that she feign indifference. This stratagem succeeds beyond her hopes, and now it is Bastien who turns to the wise old man for advice. He persuades the fickle lover that only magic will bring back his love. After one last quarrel between the lovers, the couple reconcile and sing Colas's praises for their newfound happiness.