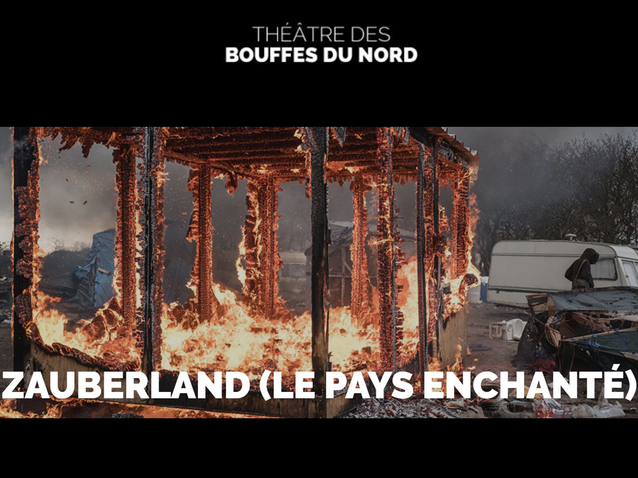 © DR
General Information
Production title:

Zauberland - Théâtre des Bouffes du Nord (2019)

Creation date:

05/04/2019

Work - Composer:

Zauberland

-

Robert Schumann

Opera house:Théâtre des Bouffes du Nord
Description
Piano: Cédric Tiberghien.
"While violence is brewing in the Middle East, a young woman is waiting at the European border with the hope of entering the Zauberland - a magical world of security and peace, but when she falls asleep, her dreams are haunted by strange images of a bombed city she was forced to leave.
Schumann's Dichterliebe - 16 lieder on poems by Heinrich Heine - is a quintessential work of European romanticism, imbued with a desire for love and fairytale landscapes that no longer exist. Composer Bernard Foccroulle and writer Martin Crimp have created 16 new compositions that will be harmoniously contrasted with the original work of Schumann and Heine. Without ever losing sight of the pure beauty of the words, they open a new dramatic dialogue between the past and the present, between "Fortress Europe" and its Eastern Mediterranean origins."
More information is available on the official website of the Theater.
Schedule
April 05, 2019 20:30:00
April 07, 2019 16:00:00
April 09, 2019 20:30:00
April 10, 2019 20:30:00
April 12, 2019 20:30:00
April 14, 2019 16:00:00
Work's characters list
Director
Soprano