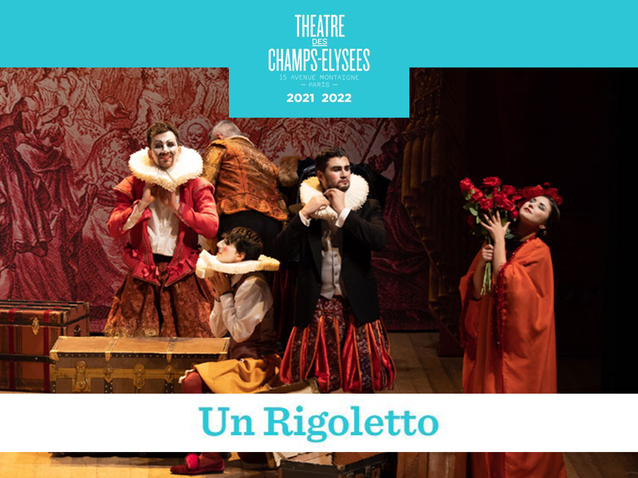 © DR
Description
According to Rigoletto.
"Ingeniously imagined as a work within a work, this Rigoletto for young audiences summons theatrical magic and acrobats to soften the original darkness of Verdi's opera. It will also be an opportunity to meet the director Manuel Renga and his team who enchanted us at the beginning of the year with their Elixir d'amore, unfortunately deprived of its young audience last winter but available on DVD. "
Opera sung in French.
Representation in French Sign Language (LSF) Saturday February 12, 2022.
Audio description performance with Accès Culture on Sunday February 13, 2022.
More information is available on the official website of the Theater.
Schedule
February 06, 2022 16:00:00
February 12, 2022 16:00:00
February 13, 2022 16:00:00
Work's characters list
Director
Conductor
Rigoletto
Rigoletto
Gilda
Gilda
Maddalena
Sparafucile
Il Duca di Mantova
Il Duca di Mantova
Il Conte Monterone
Il Conte di Ceprano
La Contessa di Ceprano
Marullo
Borsa