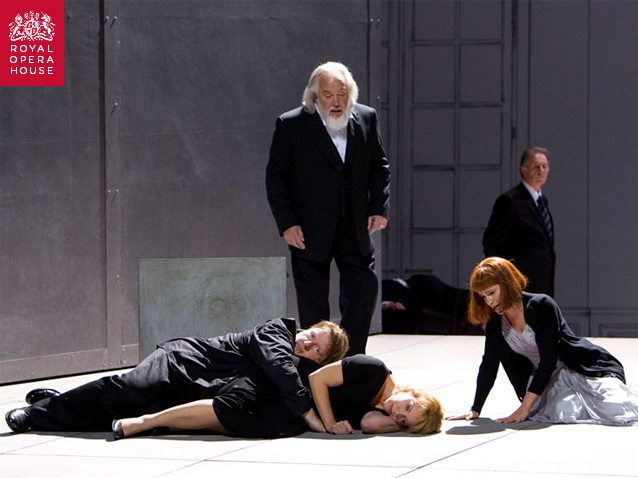 © DR
Description
Richard Wagner described Tristan und Isolde as 'the most audacious and original work of my life'. The opera is a landmark in Western music. Wagner's musical innovations, daring use of harmony and depiction of extreme emotions have influenced generations of artists. The opera draws on the Celtic legend of Tristan and Iseult, and explores the theme of eternal love through sublime music.
The divide between the real and the metaphysical worlds is powerfully conveyed in Christof Loy's contemporary production. King Marke's court is depicted as an elegant dinner party, divided from the world of Tristan and Isolde's transcendent love by a curtain. As the opera progresses, the characters move between the sphere of private emotions at the front of the stage and the artificial 'public world' at the back. Loy's subtle staging draws attention to the beauty of Wagner's score, highlights of which include the Act I Prelude, the lovers' ecstatic duet in Act II and Isolde's Act III aria 'Mild und leise', in which she bids farewell to the world.
More information is available on the operahouse's official website.
Schedule
December 05, 2014 17:00:00
December 08, 2014 17:00:00
December 11, 2014 17:00:00
December 14, 2014 15:00:00
December 17, 2014 17:00:00
December 21, 2014 15:00:00
Work's characters list
Director
Conductor
Tristan
König Marke
Isolde
Kurwenal
Melot
Brangäne
Ein Hirt
Ein Steuermann
Stimme eines jungen Seemanns