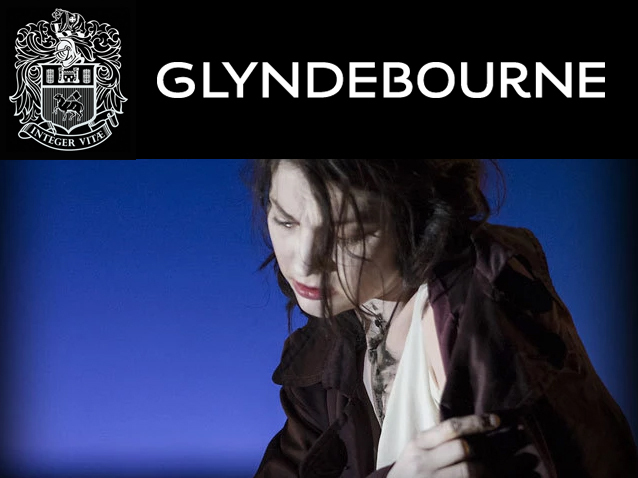 © Copyright all right reserved
Description
A revival of the Tour 2013 production
'This new production… the first at Glyndebourne since Britten's chamber opera had its premiere there in 1946, is quite the darkest – and possibly the most truthful – you're likely to see in some time' wrote The Times while The Daily Telegraph declared, 'This is opera at its most nakedly powerful'.
Directed by stage and film star Fiona Shaw, it was first presented on the Glyndebourne Tour in 2013, in celebration of the centenary of England's greatest opera composer.
Britten coined the term 'chamber opera' to describe this intimate, haunting masterpiece, which deploys a cast of eight and an orchestra of just 13 players to stunningly colourful and evocative effect. Britten offsets lean, dramatic declamation with passages of meltingly lyrical beauty.
The harrowing historic tale of Lucretia has inspired works by artists throughout the ages. According to historians, Lucretia was raped by Tarquinius Sextus, son of the Etruscan King of Rome. Her consequent suicide spurred the revolution which toppled the monarchy and brought about the Roman Republic. In Ronald Duncan's libretto, the action is introduced and commented upon throughout by two contemporary observers, a Male and Female Chorus, lending the story an urgent, contemporary air.
This quintessential ensemble opera features some of today's most exciting British singers, with mezzo-soprano Christine Rice in the title role. She is joined by Kate Royal as the Female Chorus, returning after her much-praised Marschallin in Der Rosenkavalier in Festival 2014 and Allan Clayton who repeats his acclaimed portrayal of the Male Chorus. Conductor Leo Hussain makes his Festival debut leading the London Philharmonic Orchestra.
More information is available on the opera house's official website.
Schedule
July 05, 2015 17:00:00
July 10, 2015 17:15:00
July 17, 2015 17:15:00
July 24, 2015 17:15:00
July 30, 2015 17:15:00
August 04, 2015 17:15:00
August 09, 2015 17:00:00
August 14, 2015 17:15:00
August 19, 2015 17:15:00
Work's characters list
Director
Conductor
Collatinus
Junius
Tarquinius
Lucretia
Bianca
Lucia
Le Chœur masculin
Le Chœur féminin