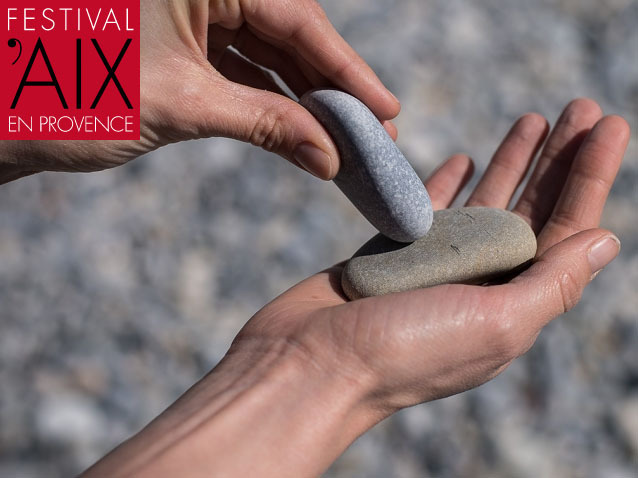 General Information
Production title:

Seven Stones - Festival d'Aix-en-Provence (2016)

Creation date:

02/07/2016

Work - Composer:

Seven Stones

-

Ondřej Adámek

Opera house:Théâtre du Jeu de Paume
Description
World premiere
Commissioned by the Festival d'Aix-en-Provence
New production
A mineralogist-collector who has got lost down a snowy lane remembers: many years earlier, he had gone in search of the first stone – the one that was almost used to stone to death the adulterous woman who was saved by Christ. During this seven-year long journey that takes him from Buenos Aires to Paris and from Japan to Iceland, the collector discovered many other stones... And the end of his journey leads to the conclusion of his quest – and to tragedy. Presenting this chamber fresco in the elegant red velvet atmosphere of the Jeu de Paume Theatre, Icelandic poet Sjòn and Czech composer Ondřej Adámek tell a universal story that has the grace of our dreams and the force of our nightmares. Giving life to the shimmering precious stones of the opera in English are the voices of twelve choral singers and four soloists, who will be playing a number of surprising instruments and objects, some specially invented for this original, accessible and fascinating production.​
More information is available on the opera house's official website.
Production reported in 2018.
Schedule
July 02, 2016 17:00:00
July 03, 2016 20:00:00
July 05, 2016 20:00:00
July 09, 2016 17:00:00
July 10, 2016 20:00:00
July 14, 2016 17:00:00
Work's characters list
Director
Stone Collector
Stone Collector's Wife
Landlady
Maid
Story-Teller 1
Story-Teller 2