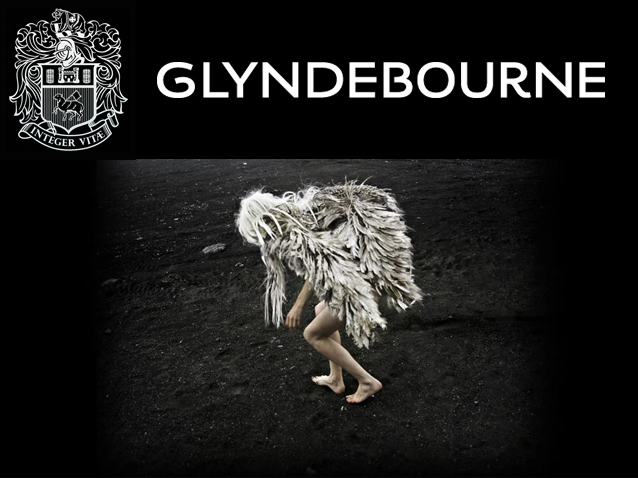 Description
New production
This Glyndebourne premiere of Handel's Saul marks the company debut of the brilliant and provocative Australian opera and theatre director Barrie Kosky. He delves deep into this score of heart-breaking beauty and intensity to create an associative dreamscape, a Baroque nightmare world in which this mythic tale of a Lear-like mad king and his crumbling family unfolds.
Freely adapted from the Biblical First Book of Samuel, Saul centres on the first King of Israel's complicated relationship with his eventual successor, David, which evolves from admiration to envy and hatred and finally leads to Saul's tragic demise. The drama is heightened by David's friendship with Saul's son Jonathan, who Saul tries to enlist to destroy David. The characterisations of Saul and David are among Handel's most powerful and vivid, making Saul , in the words of Handel scholar Winton Dean, 'one of the supreme masterpieces of dramatic art, comparable with the Oresteia and King Lear'.
The first of Handel's great English oratorios, Saul melds operatic-style, psychologically probing arias with mighty choruses. Handel conceived it on a grand scale, with an unusually large orchestra for the time and novel instrumental colours including a carillon, a solo harp, large timpani, extra woodwinds, trombones (rarely found in orchestras at that time), and a virtuosic organ part which he wrote for himself.
Ivor Bolton leads the Orchestra of the Age of Enlightenment with a cast of distinguished Handelians and Glyndebourne favourites including the commanding Christopher Purves in the title role, last season's virtuosic Rinaldo, Iestyn Davies and acclaimed soprano Lucy Crowe, as well as the elegant young American tenor Paul Appleby, making his UK debut.
More information is available on the opera house's official website.
Schedule
July 23, 2015 17:20:00
July 26, 2015 16:05:00
July 29, 2015 17:20:00
August 01, 2015 17:20:00
August 06, 2015 17:20:00
August 12, 2015 17:20:00
August 15, 2015 17:20:00
August 17, 2015 17:20:00
August 20, 2015 17:20:00
August 22, 2015 17:20:00
August 25, 2015 17:20:00
August 27, 2015 17:20:00
August 29, 2015 17:20:00
Work's characters list
Director
Conductor
Saul, King of Israel
Saul, King of Israel
Merab
Michal
Jonathan
David
High Priest
Witch of Endor