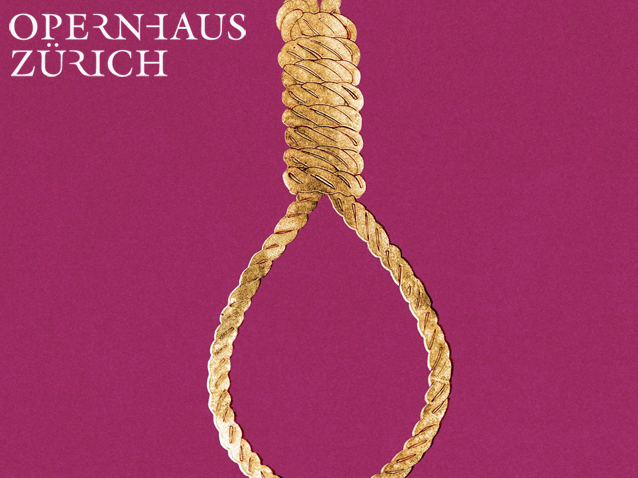 © Opernhaus Zürich
General Information
Production title:

Robin Hood - Opernhaus Zürich (2014-2015)

Creation date:

15/11/2014

Work - Composer:

Robin Hood

-

Frank Schwemmer

Opera house:Opernhaus Zürich.
Description
New production
When his parents get on his nerves, Daniel most likes to switch on his "Robin Hood" computer game. This time, however, something goes wrong. Suddenly the door flies open, and the archer from the Middle Ages stands in the Holz family's living room in Zurich. Daniel's mother can scarcely believe her eyes and presses the computer keyboard in such panic that Robin Hood disappears again. But suddenly her son Daniel has also disappeared… He comes to his senses in Sherwood Forest, where things are not exactly peaceful: because King Richard the Lionheart has set off on a crusade, his evil brother, Prince John, has taken power and sent the Sheriff of Nottingham out to collect the taxes from the people. Fortunately, Robin Hood and his friends frequently rebel courageously against the Sheriff's soldiers. At the moment, however, the situation is particularly tricky, as children from Switzerland, dressed in peculiar "designer jeans" keep turning up in Sherwood Forest. When Robin Hood and his merry men attempt to purloin the taxes horded by the Sheriff, his soldiers take the children captive. Daniel's father has meanwhile discovered that the "Robin Hood" game that he developed is defective, and now also appears in the Middle Ages. Together, father and son devise a plan to free the children. Will peace return to Sherwood Forest, and will Robin Hood receive the kiss for the bravest archer from the beautiful Mary-Ann? We aren't going to let on here. After Frank Schwemmer and Michael Frowin's opera Treasure Island, which was premièred with great success at Zurich Opera House, this season we will be presenting their adventure opera, Robin Hood. An experience for the whole family!
More information is available on the operahouse's official website.
Schedule
November 15, 2014 17:00:00
November 23, 2014 14:00:00
December 17, 2014 10:30:00
December 18, 2014 10:30:00
December 20, 2014 10:30:00
December 28, 2014 14:00:00
January 01, 2015 14:00:00
January 02, 2015 14:00:00
January 10, 2015 10:30:00
January 30, 2015 18:00:00
March 15, 2015 14:00:00
March 22, 2015 14:00:00
April 17, 2015 10:30:00
May 14, 2015 14:00:00
June 27, 2015 10:30:00
Casting
Yujoong Kim
Andreas Winkler
Lin Shi
Dimitri Pkhaladze
Work's characters list
Director
Conductor
Daniel
Beate
Maximilian
Robin Hood
Robin Hood
Alan van Dale
Bruder Tuck
Little John
Bess
Prinz John
Der Sheriff von Nottingham
Berater Harry
Ein Schmied
Mary-Ann