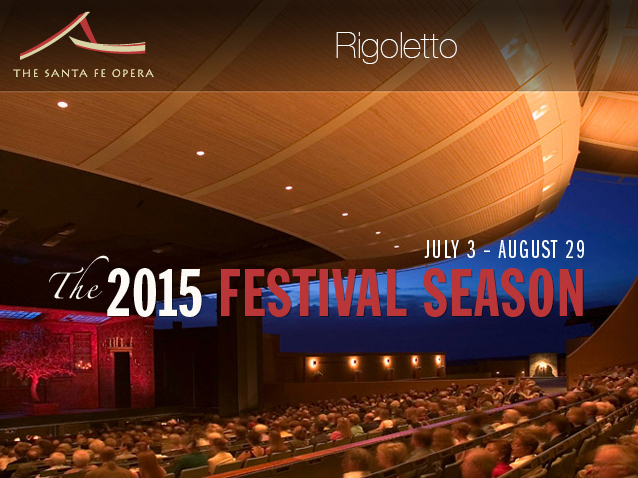 Description
New production
The staging of Rigoletto has been done many different ways; but no matter how it is presented it is an
enduring story of love and betrayal and their consequences. The tragic Rigoletto, a court jester, tries to
protect his young daughter, Gilda, from the world. She is a complete innocent who gives her love to the
callous Duke only to become the victim of his treachery.
The young Italian conductor Jader Bignamini will make his American debut in these performances. He is
currently associate conductor of the Orchestra Sinfonica la Verdi in Milan, having been chosen by
Riccardo Chailly as his assistant in 1998. He has conducted both the operatic and symphonic repertory in
Italy's most famous opera houses and concert halls as well as in Japan, Russia and South
America. Three young American singers head the cast of this much-loved opera. In the title role is Quinn
Kelsey, making his company debut. He has been hailed as one of this generation's great Verdi baritones.
The Duke is Bryan Hymel, who scored a huge success in the 2011 production of Faust here. He made a
sensational last-minute debut at the Metropolitan Opera in Les Troyens in 2012 and now has a busy
schedule of performances in this country and abroad. Gilda will be sung by Georgia Jarman, a former
apprentice, who recently won praise for singing all four heroines in the English National Opera's
production of The Tales of Hoffmann. Andrea Silvestrelli (The Magic Flute, 2010) will sing Sparafucile,
and Nicole Piccolomini, in her Company debut, Maddalena. The Canadian bass Robert Pomakov is
Monterone. Director Lee Blakeley and scenic designer Adrian Linford brought The Grand Duchess of
Gerolstein to life here in 2013.
More information is available on the opera house's official website.
Schedule
July 04, 2015 20:30:00
July 10, 2015 20:30:00
July 15, 2015 20:30:00
August 04, 2015 20:00:00
August 10, 2015 20:00:00
August 15, 2015 20:00:00
August 19, 2015 20:00:00
August 25, 2015 20:00:00
August 28, 2015 20:00:00
Casting
Andrea Silvestrelli
Work's characters list
Conductor
Rigoletto
Gilda
Maddalena
Sparafucile
Il Duca di Mantova
Il Conte Monterone