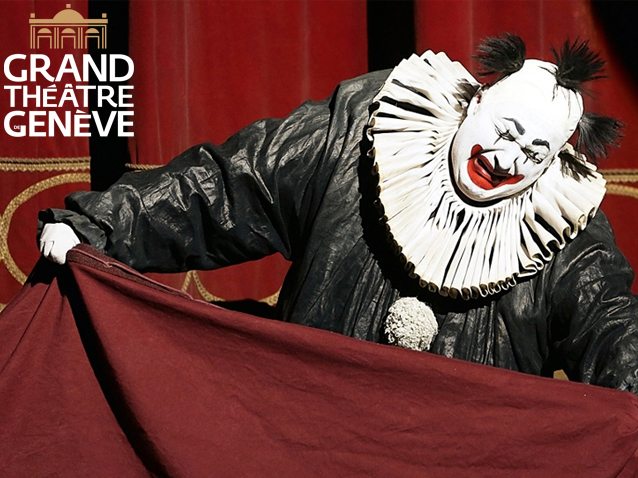 © Grand Théâtre de Genève
Description
Coproduction Festival d'Aix-en-Provence, l'Opéra national du Rhin, La Monnaie et le Bolshoi Theatre in Moscow. 
"God knows that with a topic like this one, you can't go wrong." Giuseppe Verdi knew that by choosing a libretto based on Victor Hugo's Le Roi s'amuse, he would be working with a rich and colourful subject matter. It also gave him the opportunity to make the musical portrait of one of the most charismatic figures in the history of opera. Rigoletto is the misshapen jester at the court of the Duke of Mantua and the father of Gilda, whom he cherishes more than any living thing. Despite the appalling nature of his acts, this modern hero, which Robert Carsen portrays as a clown straight out of the circus, also moves the audience with his deeper yearnings. When an ancient curse catches up with him, the hunchbacked jester that helps the Duke abduct young women is caught in his own trap, becoming both executioner and victim. A milestone in the artistic evolution of Verdi's career, Rigoletto would be the first opera in his "Popular Trilogy". Premiering in Venice in 1851, this melodramma raised the "Swan of Busseto" to the status of genius of Italian opera.
More information is available on the operahouse's official website.
Schedule
September 03, 2014 19:30:00
September 06, 2014 19:30:00
September 08, 2014 19:30:00
September 09, 2014 19:30:00
September 10, 2014 19:30:00
September 12, 2014 19:30:00
September 14, 2014 15:00:00
September 16, 2014 19:30:00
Casting
Sami Luttinen
Varduhi Khachatryan
Daniel Mauerhofer
Work's characters list
Director
Conductor
Rigoletto
Rigoletto
Gilda
Gilda
Maddalena
Sparafucile
Giovanna
Il Duca di Mantova
Il Duca di Mantova
Il Conte Monterone
Il Conte di Ceprano
Borsa